SHIRAZ / YAZD / ISFAHAN / TEHRAN
09 DAYS 07 NIGHTS IRAN CLASSIC TOUR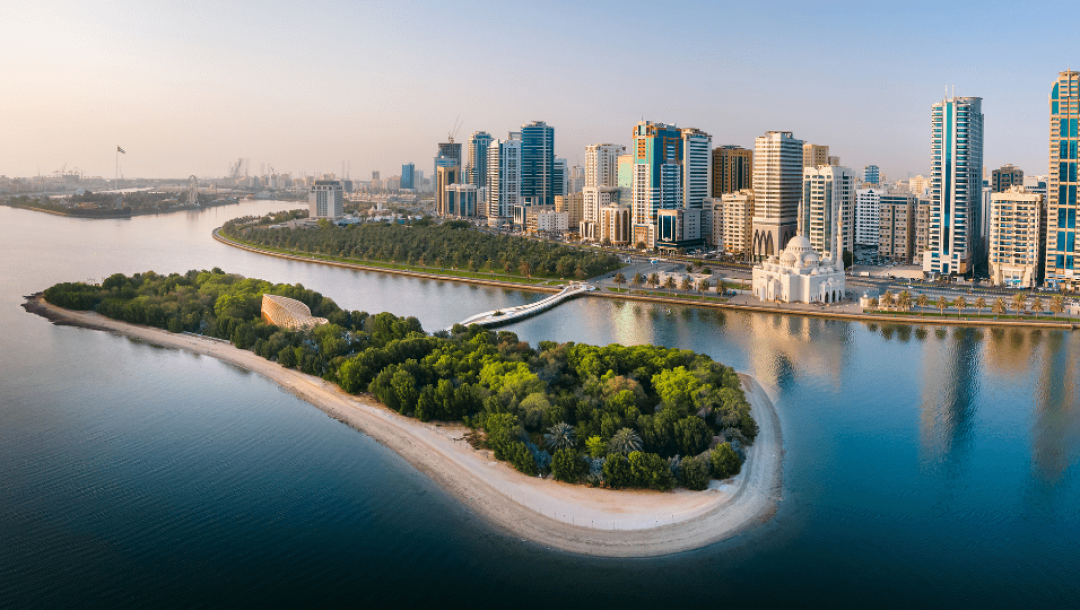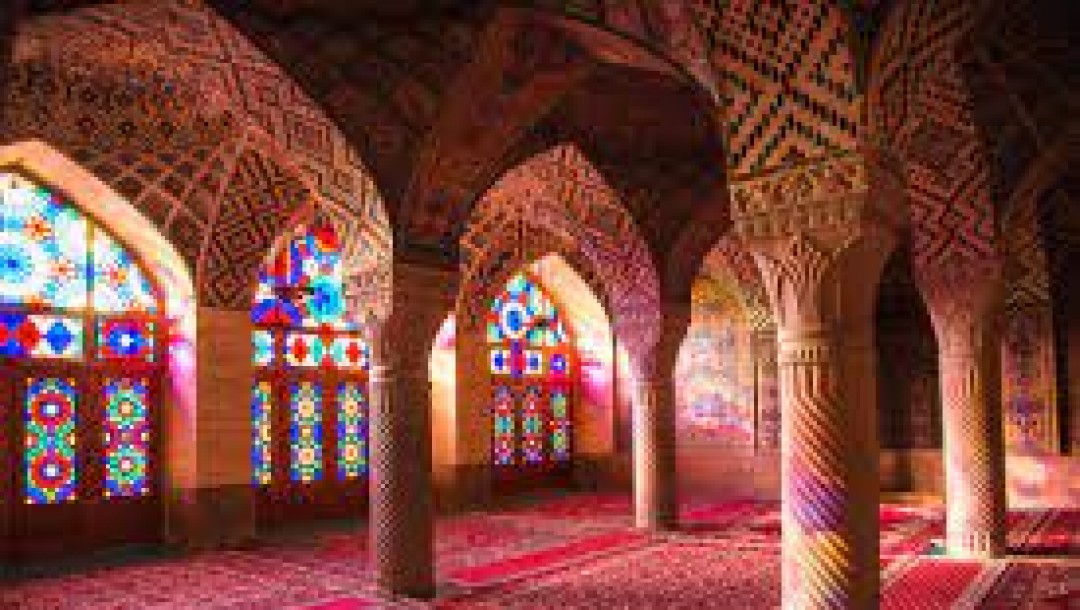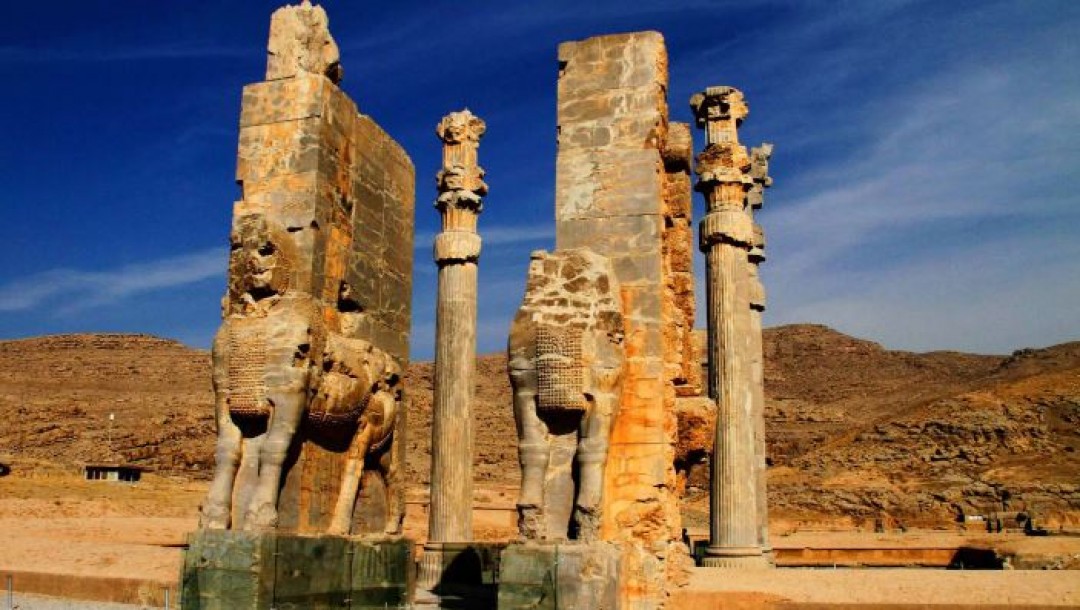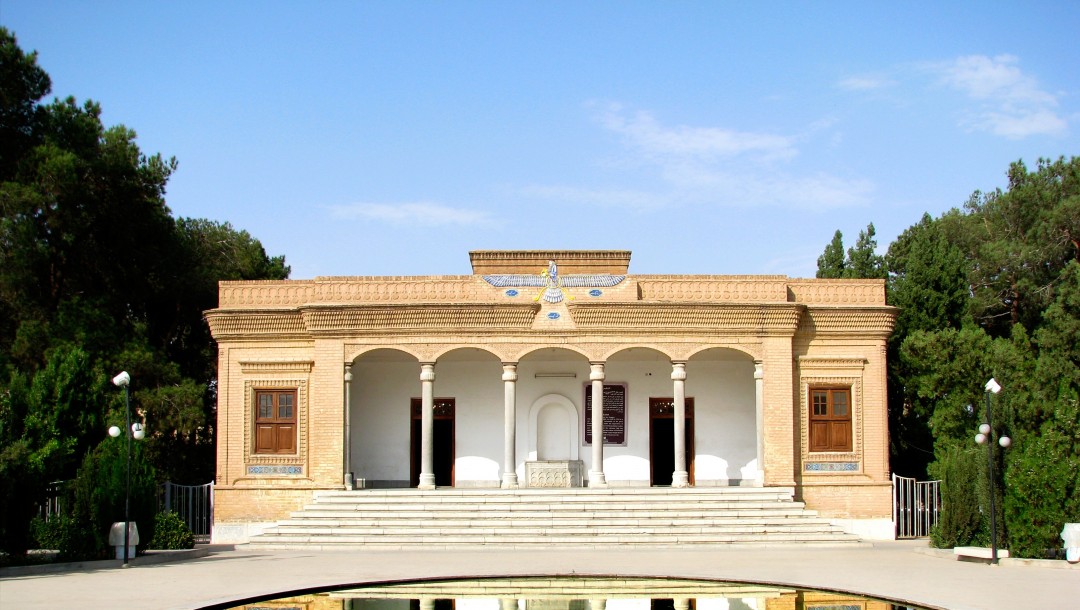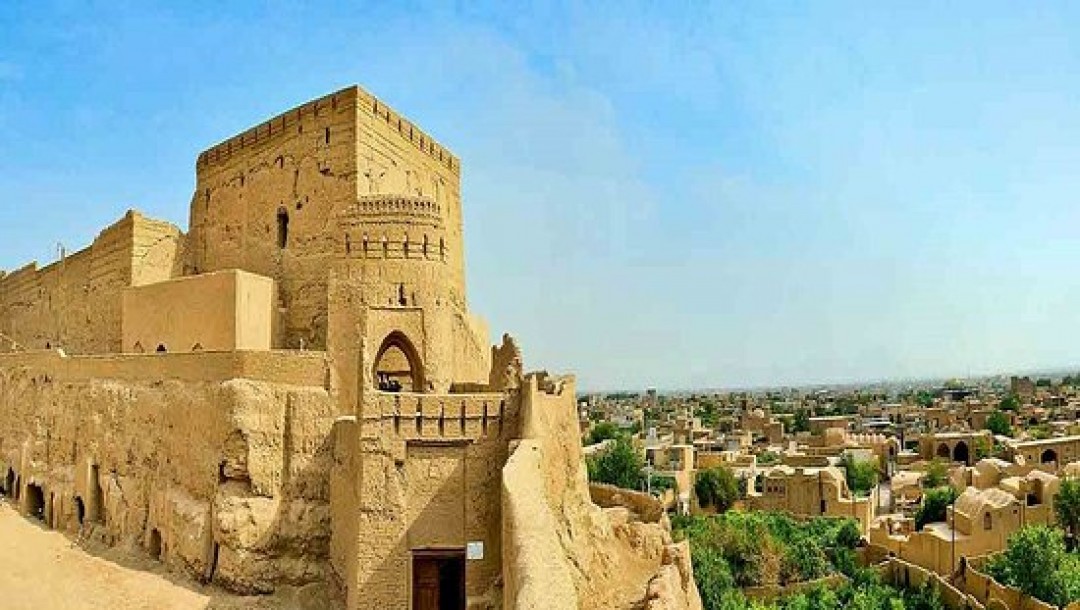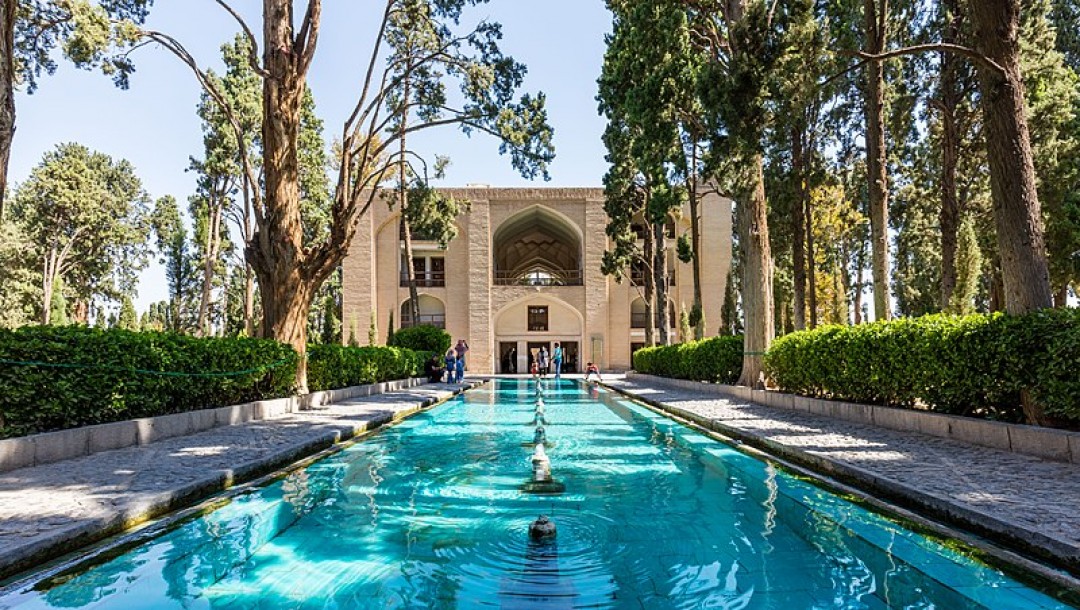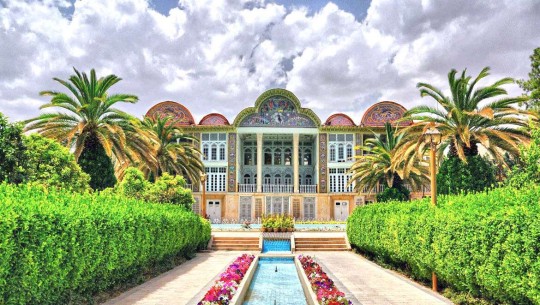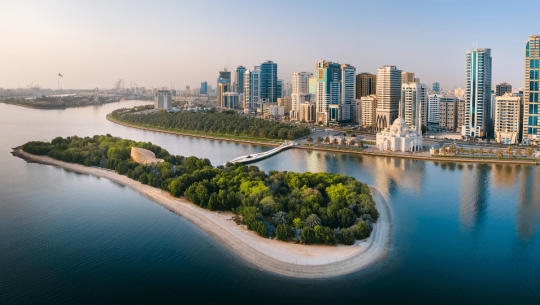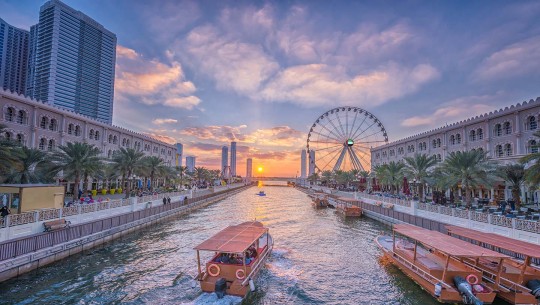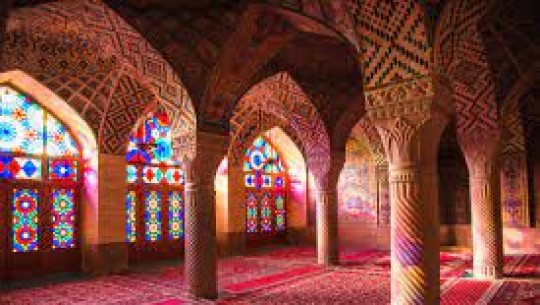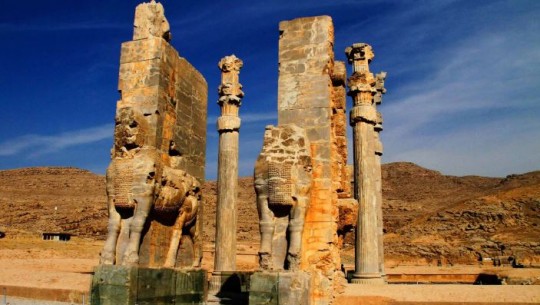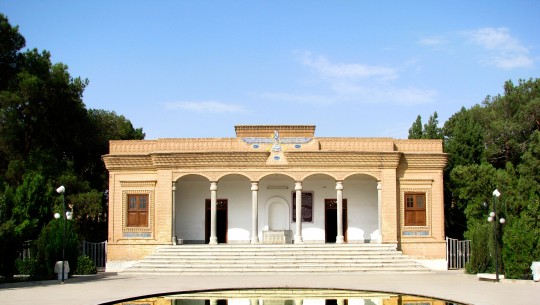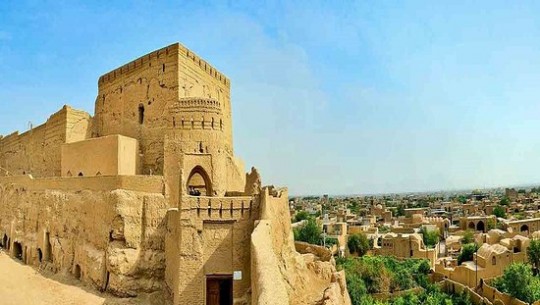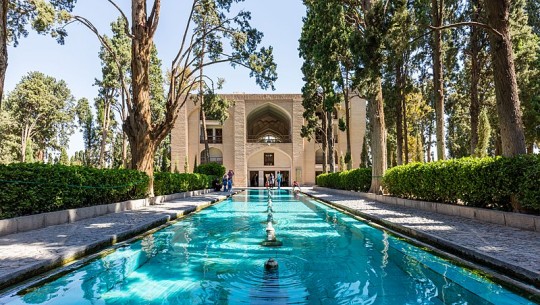 DAY 01 : KLIA ASSEMBLE / ARRIVAL SHARJAH (B/L/D)
Assemble at KLIA International Airport (03 hours before departure) for your flight to Sharjah.
Upon arrival go for quick breakfast, then Sharjah city tour visiting:
Sharjah Heritage Museum: Emirati & Arab cultural museum with artifacts, textiles, dioramas & interpretive information.
Al Noor Island: A tropical jungle in the heart of Sharjah city, Al Noor Island combines art and nature in an amazing manner featuring different art installations.
Al Qasba: Al Qasba Sharjah is a waterfront community that is separated from Al Majaz District by Al Khan Corniche Street. Al Qasba in Sharjah is a cultural landmark that features art centres, outdoor attractions and a number of other attractions.
Departure to Shiraz city of Iran at 12:30pm, Arrive at 13:15pm.
Meet and greet at the Shiraz International Airport with our professional tour guide. Upon arrival transfer for lunch and praying, then check-in your hotel and brief city tour in the evening:
Hafez Tomb: The Tomb of Hafez and its associated memorial hall, the Hāfezieh are two memorial structures erected on the northern edge of Shiraz, Iran, in memory of the celebrated Persian poet Hafez.
Shah e Cheragh Holy shrine: To Pray and Visit the shah cheragh complex (Shāh Chérāgh is a funerary monument and mosque in Shiraz, Iran, housing the tomb of the brothers Ahmad and Muhammad, sons of Mūsā al-Kādhimand brothers of 'Alī ar-Ridhā.
Dinner and overnight at Shiraz
DAY 02 : SHIRAZ FULL DAY TOUR (B/LD)
After breakfast at hotel. Full day tour in Shiraz, visiting:
​Nasir almolk mosque: The Nasir al-Molk Mosque, also known as the Pink Mosque, is a traditional mosque in Shiraz, Iran.
Eram Garden: Eram Garden is a historic Persian garden in Shiraz, Iran. The garden, and the building within it, are located at the northern shore of the Khoshk River in the Fars province.
Karim khan Citadel: The Karim Khan Castle is a citadel located in the downtown Shiraz, southern Iran. It was built as part of a complex during the Zand dynasty and is named after Karim Khan, and served as his living quarters. In shape it resembles a medieval fortress.
Vakil Mosque: The Vakil Mosque is a mosque in Shiraz, southern Iran, situated to the west of the Vakil Bazaar next to its entrance. This mosque was built between 1751 and1773, during the Zand period; however, it was restored in the 19th century during the the Qajar period.
Vakil Bazaar: Vakil Bazaar is the main bazaar of Shiraz, Iran, located in the historical enter of the city. It is thought that the market originally was established by the Buwayhids.
Quran Gate: Qur'an Gate is a historic gate in the north of Shiraz, Iran. It is located at the north-eastern entrance of the city, on the way to Marvdasht and Isfahan, between Baba Kouhi and Chehel Maqam Mountains near Allah-O-Akbar Gorge.
Dinner and overnight at Shiraz.
DAY 03: SHIRAZ / YAZD (B/L/D)
​Breakfast in the office. In the morning drive to Yazd, on the way visiting
Persepolis: Persepolis was the ceremonial capital of the Achaemenes Empire. It is situated 60 km northeast of the city of Shiraz in Fars Province, Iran. The earliest remains of Persepolis date back to 515 BC. It exemplifies the Achaemenes style of architecture.
Necropolis: A necropolis is a large, designed cemetery with elaborate tomb monuments. The name stems from the Ancient Greek.
Pasargadae: Pasargadae was the capital of the Achaemenes Empire under Cyrus the Great who had issued its construction; it was also the location of his tomb.
Arrive at Yazd, Transfer to Hotel and Check in, visiting:
Amir Chakhmaq Complex: The Amir Chakhmaq Complex is a prominent structure in Yazd, Iran, noted for its symmetrical sunken alcoves. It is a mosque located on a square of the same name. It also contains a caravanserai, a tekyeh, a bathhouse, a cold water well, and a confectionery.
Dinner and overnight at Yazd.
DAY 04: YAZD / ISFAHAN (B/L/D)
Breakfast at hotel.
Drive to Esfahan, through the way visiting:​
Dolatabad Garden: This garden is one of the Iranian gardens registered in UNESCO, and Badgir (wind Catcher) inside the garden is the tallest brick one in the world.
Zoroastrian fire temple: The Local Cellar is that the Zoroastrians from late to 40 years ago, their Dead in accordance with Culture and Customs and during special ceremonies Entered the Cellar
Narin Castle: The Naryn Castle or Narin Castle is a mud-adobe fort or castle in the town of Meybod, Iran. Built some 2,000 to 6,000 years ago, it has four towers and stands 40 meters high and contained a plumbing system.
Arrive Esfahan, transfer to hotel and check in
Sio se Pol Bridge: The Allah Verdi Khan Bridge, popularly known as Si-o-se-pol, is one of the eleven bridges in Isfahan, Iran.
Dinner and overnight at Isfahan.
DAY 05: ISFAHAN FULL DAY TOUR (B/L/D)
Breakfast at hotel.
Full day tour in Isfahan, visiting:​
Chehel sotoun palace: Chehel Sotoun is a pavilion in the middle of a park at the far end of a long pool, in Isfahan, Iran, built by Shah Abbas II to be used for his entertainment and receptions
Nagsh-e Jahan square: Naqsh-e Jahan Square, is a square situated at the centre of Isfahan city, Iran. Constructed between 1598 and 1629, it is now an important historical site, and one of UNESCO's World Heritage Sites. It is 160 metres wide by 560 metres long.
Imam Mosque: The Shah Mosque, also known as Royal Mosque or Imam Mosque after Iranian revolution, is a mosque in Isfahan, Iran, standing in south side of Naghsh-e Jahan Square. Built during the Safavid Empire, ordered by Abbas I of Persia.
Aali Qapoo Palace: Built at the very end of the 16th century as a residence for Shah Abbas I, this six-storey palace also served as a monumental gateway to the royal palaces that lay in the parklands beyond (Ali Qapu means 'Gate of Ali'). Named after Abbas 'hero, the Imam Ali, it was built to make an impression, and at six storeys and 38m tall, with its impressive elevated terrace featuring 18 slender columns, it dominates one side of Naqsh-e Jahan (Imam) Sq.
Sheikh Lotf Allah Mosque: Sheikh Lotfollah Mosque is one of the architectural masterpieces of Iranian architecture that was built during the Safavid Empire, standing on the eastern side of Naghsh-e Jahan Square, Esfahan, Iran
Bazaar: The Grand Bazaar is a historical market located in Isfahan, Iran, also known as "Qeysarriyeh Bazaar"
Khajoo Bridge: Khaju Bridge is a bridge in the province of Isfahan, Iran, which has been described as the finest in the province. It was built by the Persian Safavid king, Shah Abbas II around 1650, on the foundations of an older bridge.
Dinner and overnight at Isfahan.
DAY 06: ISFAHAN / TEHRAN (B/L/D)
Breakfast at hotel.
Drive to Tehran, through the way visiting:​
Agha bozorg's Mosque & School: Construction of the building began during the reign of Mohammad shah Qajar and the first years of the reign of Naser al-Din shah ended
Fin's garden: The Fin's Garden is an example of Iranian gardens named after the UNESCO world heritage list
Abyaneh Traditional Village: Abyaneh is undoubtedly among the most unique destinations in Iran which will definitely amaze you if you visit it. This ancient village, which has largely preserved its culture, language, architecture, costume and traditional rituals over the years, is also famous because of the color of its soil. Due to an unusually high level of iron oxide, the soil in Abyaneh village has a reddish, beautiful color which makes it even more distinguished.
Arrive Tehran and Transfer to hotel.
Dinner and overnight at Tehran.
DAY 07: TEHRAN FULL DAY CITY TOUR (B/L/D)
Breakfast at hotel
Full day tour in Shiraz, visiting:
National Museum of Iran: The Museum of Ancient Iran is the first Iranian museum and is located in the western part of Mashhq Square in Tehran. A French architect, named André Godard, started the construction of the museum on May 11th, 1934, by the order of Reza Shah.
Golestan palace: One of the oldest historic monuments in the city of Tehran, and of world heritage status, the Golestan Palace belongs to a group of royal buildings that were once enclosed within the mud-thatched walls of Tehran's arg ("citadel"). It consists of gardens, royal buildings, and collections of Iranian crafts and European presents from the 18th and 19th centuries.
After Lunch continue our tour:
Grand Bazaar: The maze of bustling alleys and the bazaris (shopkeepers) that fill themmake this a fascinating, if somewhat daunting, a place to explore. Despite being known asthe Grand Bazaar, most of the architecture is less than 200 years old.
Nature Bridge: (The Tabi'at Bridgeor Nature Bridge, is the largest pedestrian overpass built in Tehran, Iran. The 270-metre bridge connects two public parks—Taleghani Park and Abo-Atash Park—by spanning Modarres Expressway, one of the main highways in northern Tehran).
Dinner and overnight at Tehran.
DAY 08: TEHRAN / KUALA LUMPUR DEPARTURE (B)
In the morning after breakfast, pack your luggage's and drive to the Imam Khomeini International Airport. Departure to Sharjah at 14:30 afternoon.
After short Transit in Sharjah, Departure to Kuala Lumpur.
DAY 09: ARRIVAL KUALA LUMPUR
Landing on Kuala Lumpur International Airport at 9:10 morning. Home sweet home!
Additional Infomation
No information to display at the moment, Please try again.
Terms & Conditions
IMPORTANT NOTES
The above rates quoted are subject to change without prior notice.
2. Reservation will be made upon confirmation from your side.
3. Hotel room confirmation is subject to availability upon booking.
4. Tour fare deposit amount paid is non-refundable after booking.
5. Full payment must be made during promotion due date.
6. High season surcharges to be advise.
7. The itinerary is subject to change at the discretion of the land operator.
8. IBC Tours Corporation (Malaysia) SDN BHD and its agent reserve the right to change or alter the program and revise fares without prior notice due to unforeseen circumstances
9. Refund would be not entertained due to unforeseen circumstances to the country.
10. For any unused service is not refundable.
11. The Person who cannot pass the immigration in the International Airport , Tour Fare would be not refundable.
12. IBC Tours Corporation (Malaysia) SDN BHD. acts only as your agent to provide you to service providers such as Airlines, Hotel, Ferry, Coaches, and others. We shall not in any circumstances be held liable for and will not accept responsibility or liability for the acts omissions, defaults on the past of these services provides and government change of regulations.
13.
All packages are under Series Group Departures if the group are below of our 25 paxs & maximum 40 paxs, we will be informing our customers as our Company SOP 1 Month Before Departure. The customer might choose the optional as per below :
13.1.Postponed travelling
13.2.Refund Full Amount Paid
13.3.Change or Postponed to other destination

After receiving total amount paid only then further process such as Travel Insurance will be done 14 days before departure as it is a Series Tour.
Kind Reminder : Tour Escort from IBC Tours will be sent if the group is more than 25 pax below to that our representative guide will be receiving at the country's airport
Once payment received customers consider agree to the Terms & Conditions.
https://www.ibctours.com/traveldez/articles/?cat=terms-conditions
Once payment received customers consider agree to the Terms & Conditions.


Sign Accept:




---------------------------------
Name:
Date:
DEPOSIT & TOUR PAYMENTS
Booking should be made during promotion date with a deposit of RM 1000 per pax. Full payment to be advice by IBC STAFF once you received total Performa Invoice from IBC Tours Corporation (M) SDN BHD.
Special December promotion comes with Free Hot Air Baloon Ride . In the event Hot Air Baloon Ride being canceled due to unfavourable weather conditions or any other reasons No refund will be entertained.
Booking will be released automatically if we do not receive any payment.
Please send the rooming list at least 01 Month before arrival.
Final Payment 03 Months before travelling.
BOOKING PROCEDURE :
Step 01 : Kindly sent us by Email ( ibctrvl02@gmail.com ) or Whatsapp ( 0176969253 ) your passport copies or I/C
Step 02 : Please provide us full information as follows.
Name.
No of Adult.
No of Child.
Email Address.
Contact Number.
Confirmed Destinations.
Date of Travelling.
Step 03 : Forward us your Payment Slip ( RM 1000 Per Pax Deposit ) to IBC Official Account as follows
BANK DETAILS :
Bank Name : Maybank
Account Number : 5143 - 4765 - 8747
Account Name : IBC TOURS