CAIRO- LUXOR- ASWAN
10 DAYS 07 NIGHTS EGYPTIAN CRUISE + CAIRO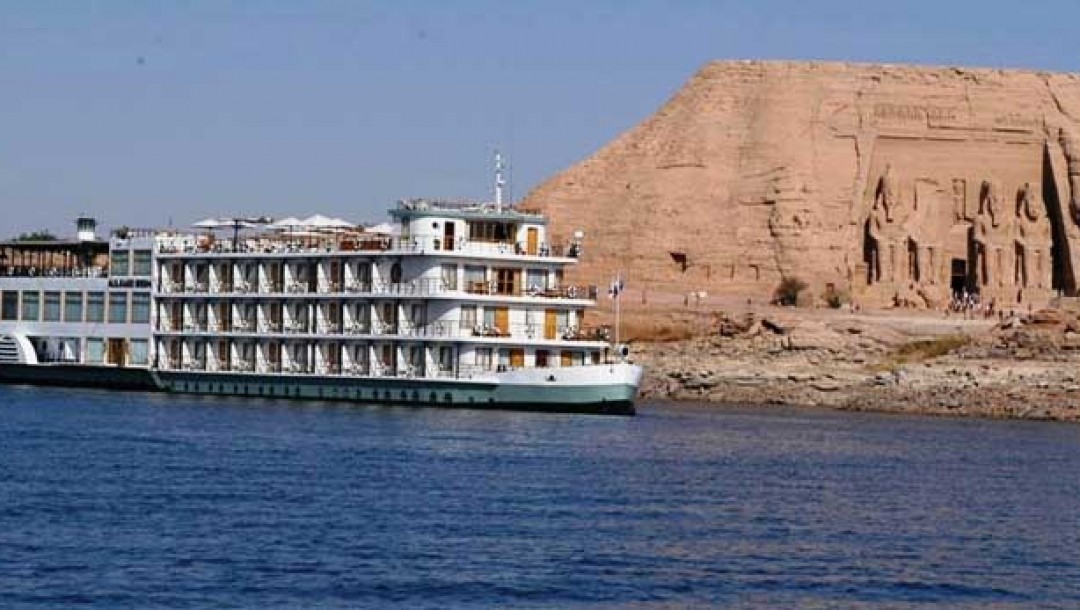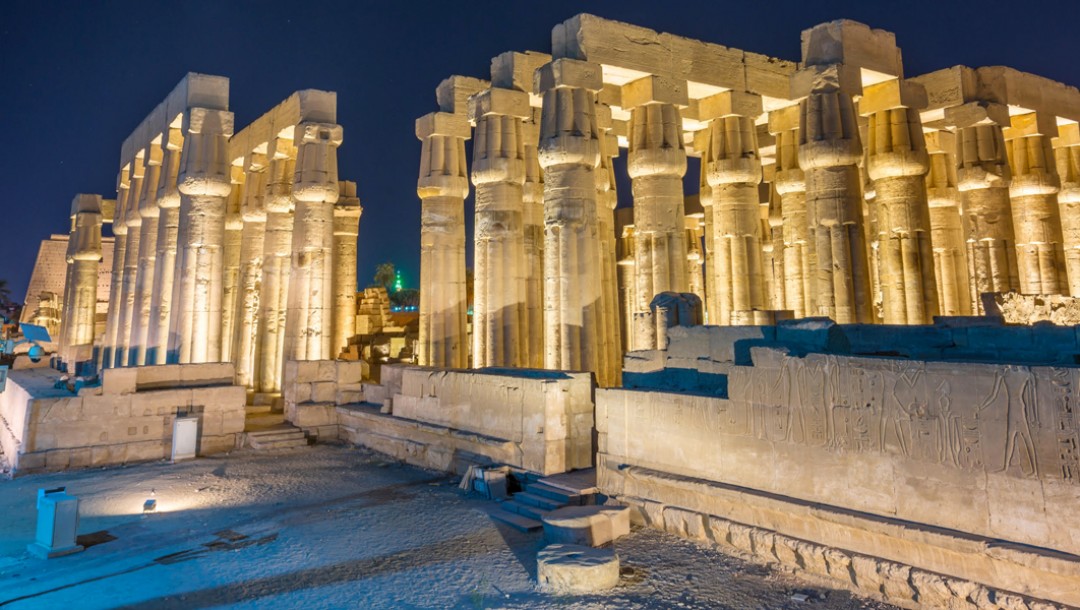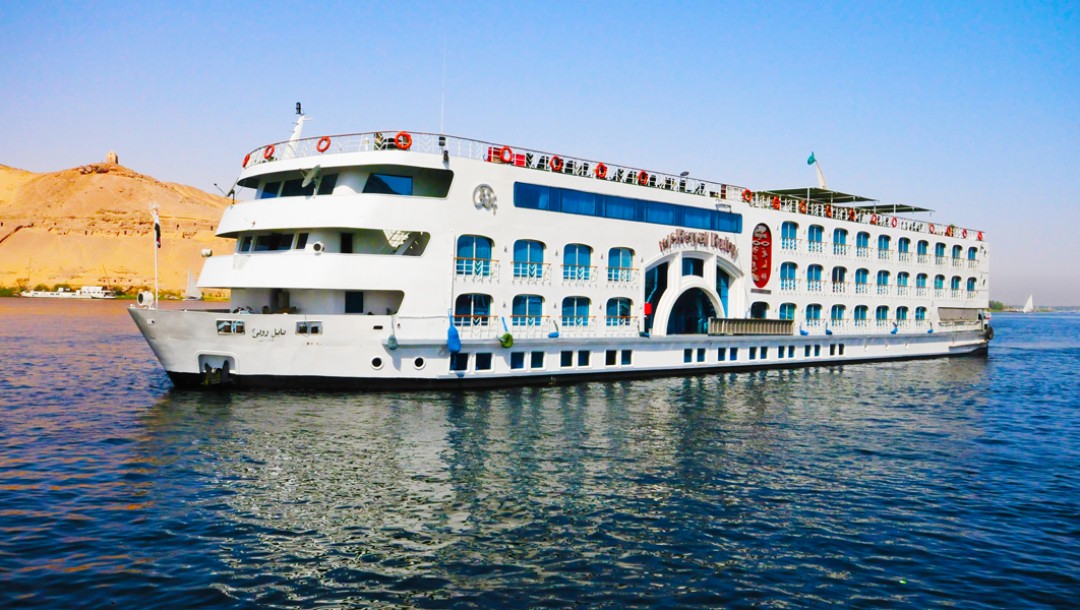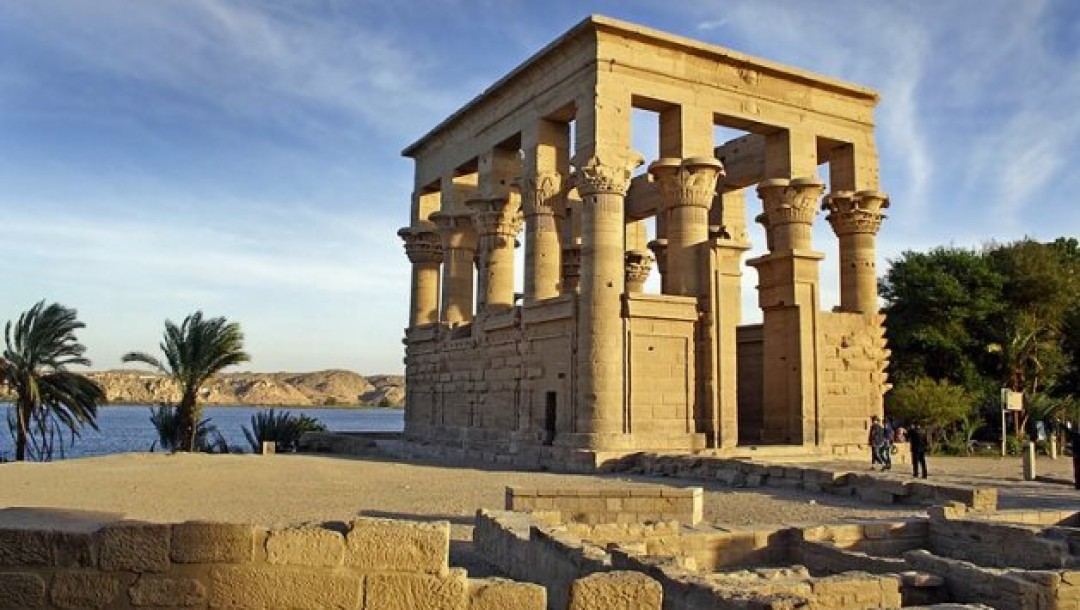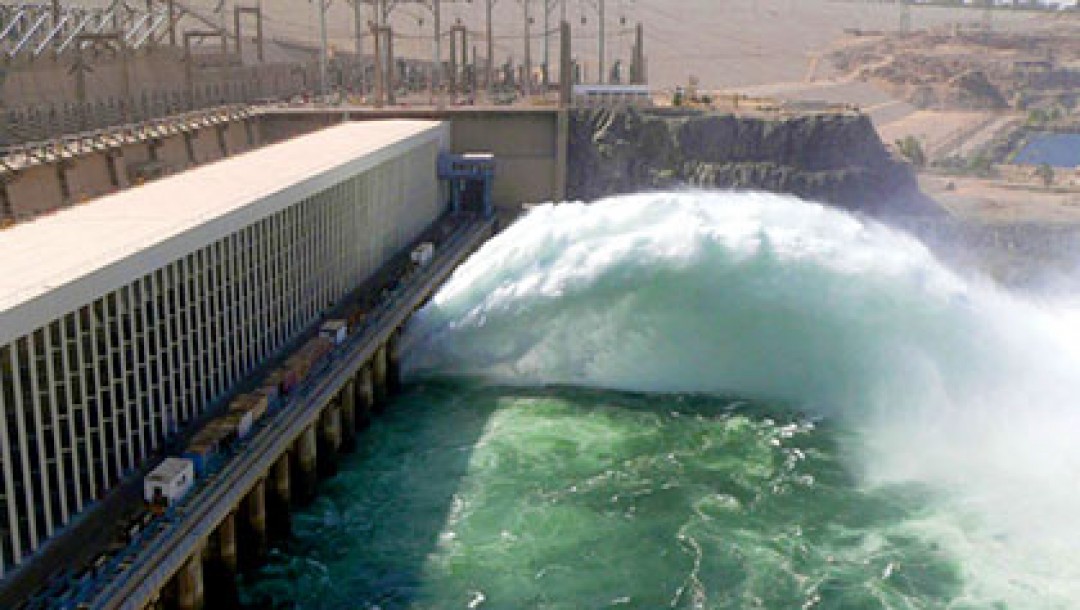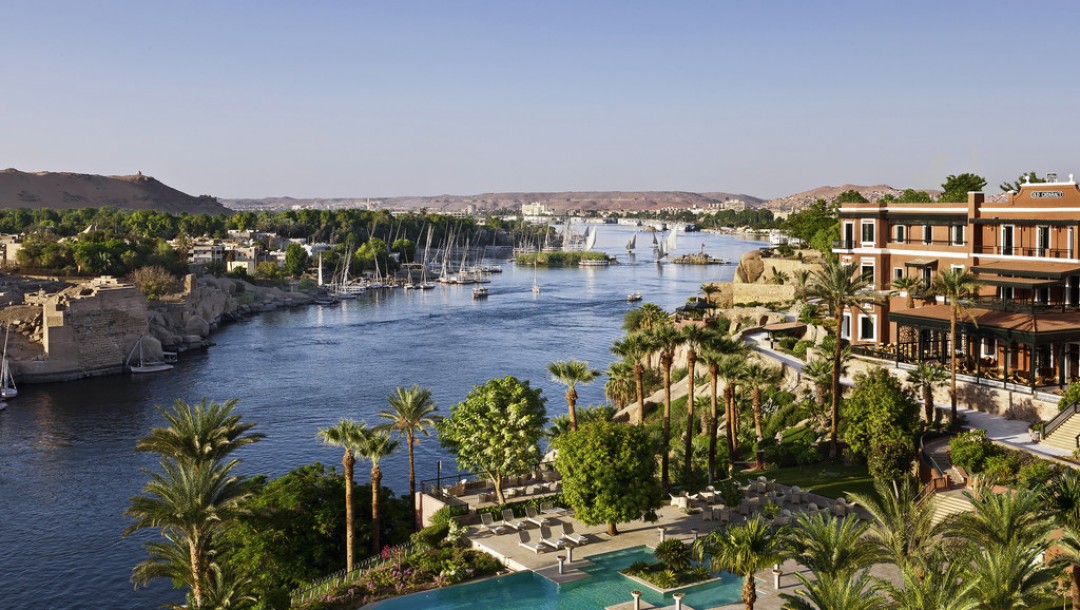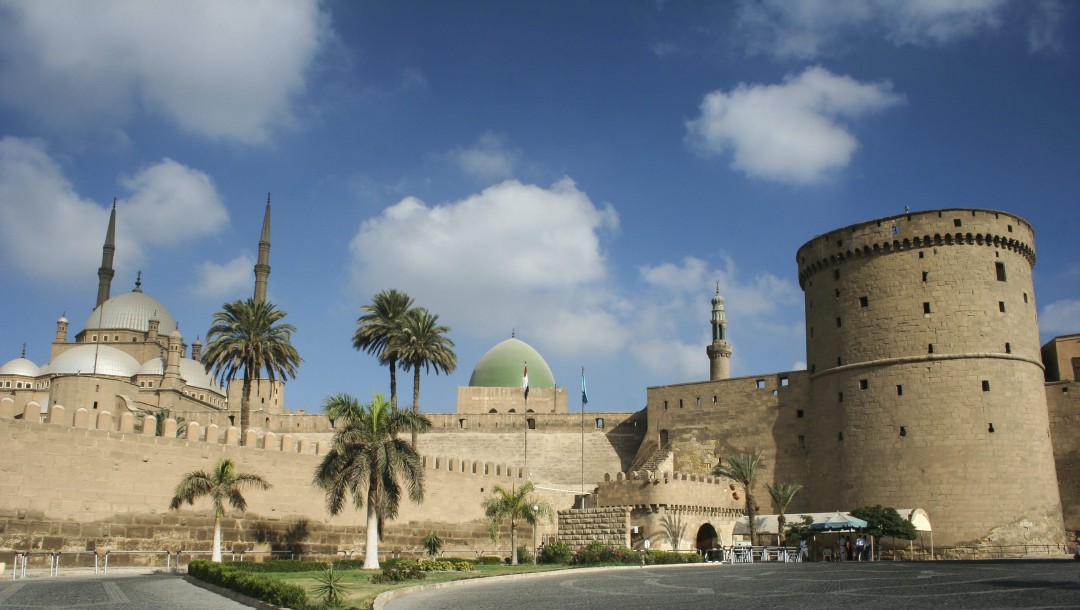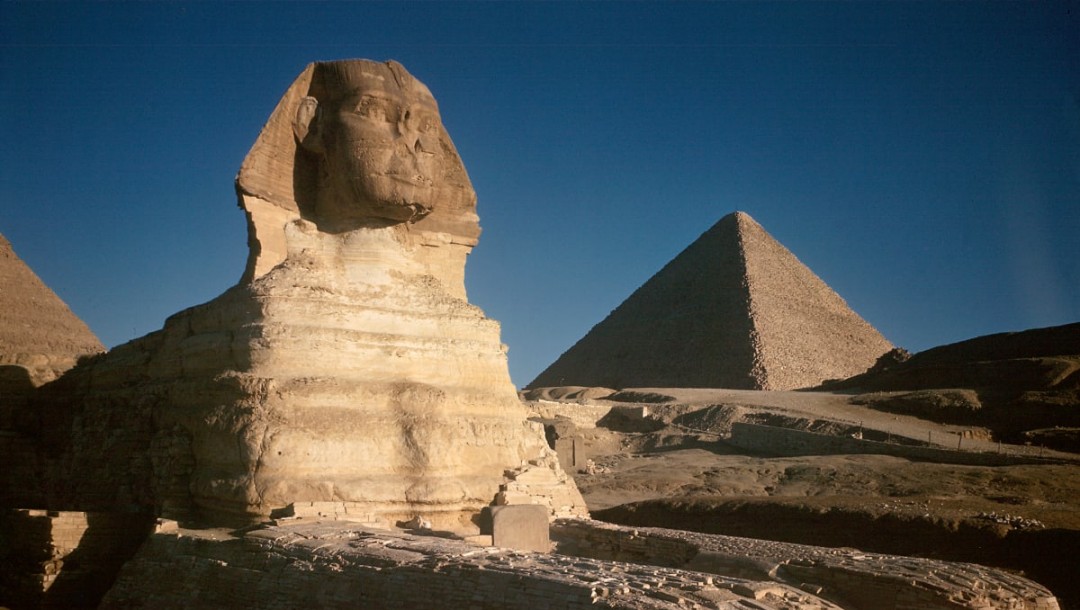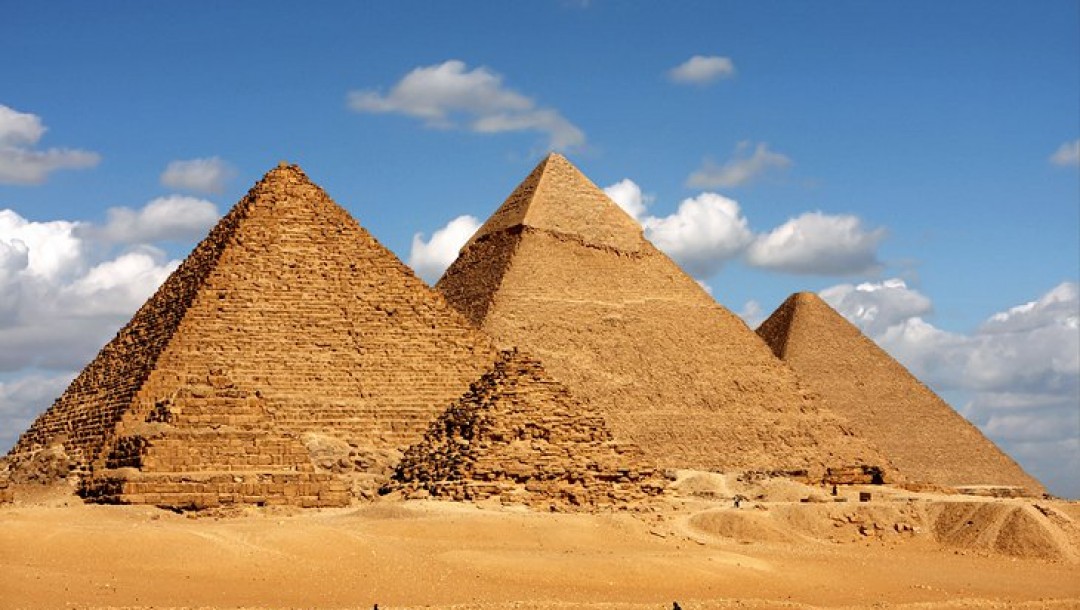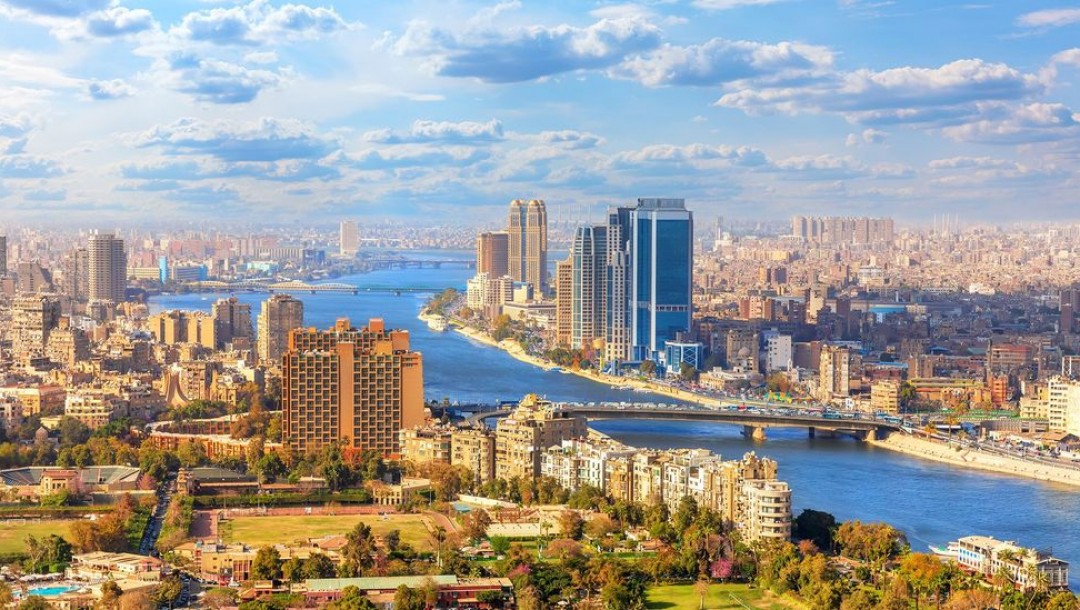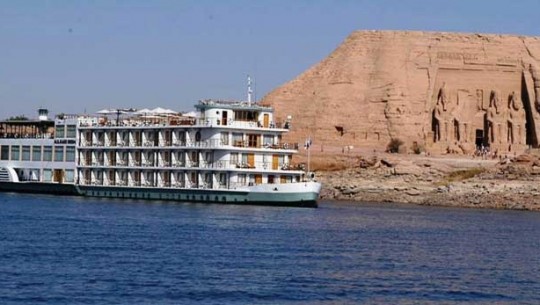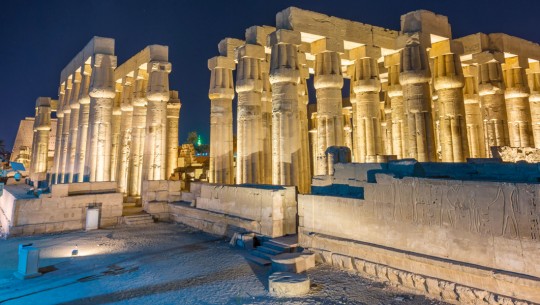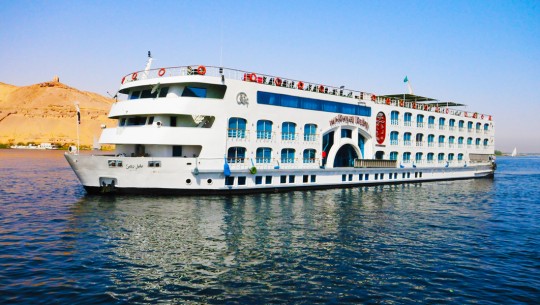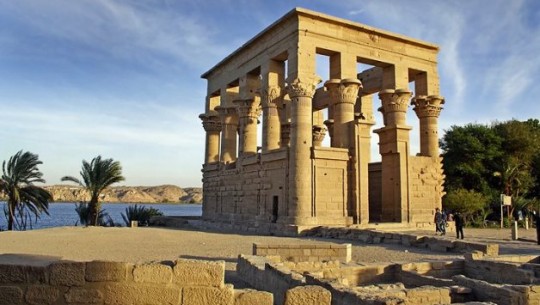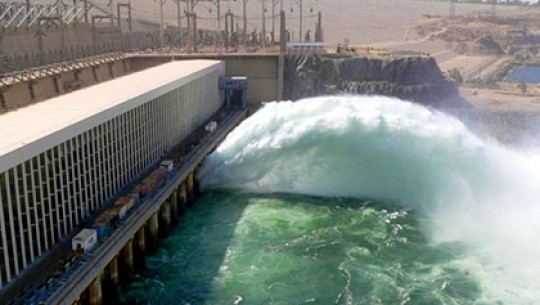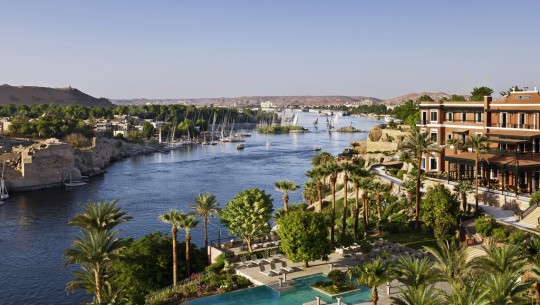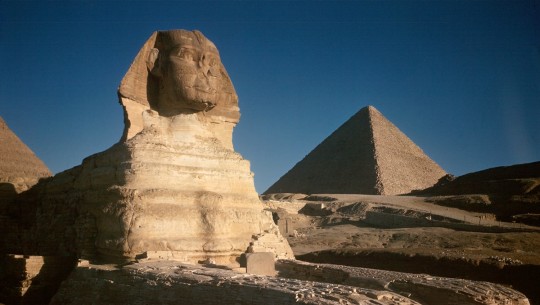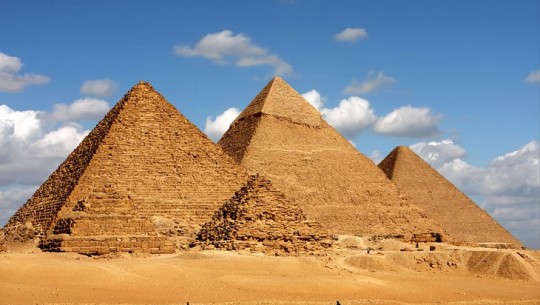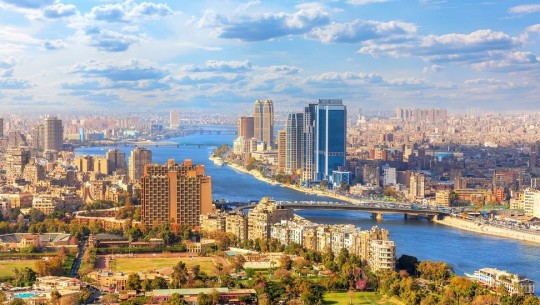 DAY 01 : KLIA ASSEMBLE / DEPARTURE
Assemble at KLIA International Airport (03 hours before departure ) for your flight to Cairo.
DAY 02 : ARRIVAL CAIRO (D)
Upon arrival at Cairo International Airport, after your immigration and custom clearance,
Meet and greet by our representative and transfer to your hotel, having dinner and overnight.
DAY 03: CAIRO (B/L/D)
Breakfast at hotel.
Tour to visit Giza Pyramid. There are more than 93 Pyramids in Egypt, but the three main Pyramids are in Giza Plateau, which were built in the 4th Dynasty. The Pyramids of Ancient Egypt were built as tombs of Kings and Queen and it was the exclusive privilege to have a Pyramids tomb. The most famous ones are those at Giza, The Great Sphinx or the ancients knew it, "Shesib Ankh" or the living image, has to be one of the most recognisable constructions in history.
After lunch, we will visit Cairo Citadel - The Citadel is a medieval Islamic fortification. The location, on Mokattam hill near the center of Cairo, was once famous for its fresh breeze and grand views of the city. It is now a preserved historic site, with mosques and museums. The Citadel contains the Mosque of Muhammad Ali which was built between 1828 and 1848, perched on the summit of the citadel. This mosque was built in memory of Tusun Pasha, Muhammad Ali's second son who died in 1816. However, it also represents Muhammad Ali's efforts to erase symbols of the Mamluk dynasty that he replaced.
We will continue our tour to Khan El Khalili, the largest Bazaar in Middle East this Market is famous for its unusual, typical oriental souvenirs and handmade crafts. Medieval atmosphere of this traditional market gives visitors great pleasure and glimpse into what medieval markets were like: Cafes, restaurants, shops.
Then, transfer to train station and take off to Aswan.
Dinner and overnight at sleeping train.
DAY 04: CAIRO (B/L/D)
Breakfast at train.
We will be arriving at Aswan.
After that, we will visit High Dam. The Aswan Dam, or more specifically since the 1960s, the Aswan High Dam, is the world's largest embankment dam, which was built across the Nile in Aswan, Egypt, between 1960 and 1970. Its significance largely eclipsed the previous Aswan Low Dam initially completed in 1902 downstream. It serves the irrigation needs of both Egypt and Sudan, controls flooding, generates power, and helps in improving navigation across the Nile.
Then, we will proceed to visit Isis Temple. The Temple of Isis is a Roman temple dedicated to the Egyptian goddess Isis. This small and almost intact temple was one of the first discoveries during the excavation of Pompeii in 1764.
After we have finished with the tour, proceed to check in at Nile Cruise.
Dinner and overnight at Nile Cruise.
DAY 05: NILE CRUISE/ LUXOR (B/L/D)
Breakfast at Nile Cruise.
We will sail to Kom Ombo and we will visit Kom Ombo Temple - The Temple of Kom Ombo is an unusual double temple in the town of Kom Ombo in Aswan Governorate, Upper Egypt. It was constructed during the Ptolemaic dynasty, 180–47 BC. Some additions to it were later made during the Roman period.The temple is unique because it is in fact a double temple, dedicated to Sobek the crocodile god, and Horus the falcon-headed god. The layout combines two temples in one with each side having its own gateways and chapels.
Continue sailing to Edfu.
Dinner and overnight at Nile Cruise.
DAY 06: NILE CRUISE/ CAIRO (B/L/D)
After breakfast at Nile Cruise,
Visit Edfu Temple - Built during the Ptolemaic Kingdom between 237 and 57 BC, the Temple of Horus at Edfu is generally regarded to be the best-preserved of the Ancient Egyptian sanctuaries. As the largest temple dedicated to Horus, one of Egypt's most important historic deities, statues of the falcon-headed god are found throughout the complex, and its extensive wall carvings. For 200 years, the structure was buried under almost 40 feet (12 metres) of desert sand and silt from the Nile, which incredibly helped to conserve it to near-perfection.
After lunch, we will continue sailing to visit Karnak Temple - The Karnak Temple is a massive temple complex to which dozens of pharaohs added their own constructions. The area was in constant development and use between the Middle Kingdom (2080–1640 B.C.) and the early Christian period.
Continue to visit Luxor Temple - Luxor Temple was "the place of the First Occasion," where the god Amon experienced rebirth during the pharaoh's annually reenacted coronation ceremony. Today, remains of this vast complex include the colossal Great Colonnade Hall, almost 61 meters long, with 28 twenty-one-foot-high columns, its decoration largely undertaken by Tutankhamun around 1330 B.C. Many of the temple's sidewalls were torn down after the time of the pharaohs and recycled for building materials.
Dinner and overnight at Nile Cruise.
DAY 07: CAIRO (B/D)
Breakfast and check out from Nile Cruise.
Proceed with full day tour toThe Valley of The Kings, Temple of Hatshepsut, Colossi of Memnon.
Then will continue to transfer to train, travel to Cairo.
Dinner and overnight at sleeping train.
DAY 08: CAIRO (B/L/D)
Breakfast and will be arriving at Cairo.
Proceed with full day tour to Egyptian Museum - The Egyptian Museum of Antiquities the Egypt Museum is home to an extensive collection of ancient Egyptian antiquities. It has 120,000 items, with a representative amount on display, the museum contains many important pieces of ancient Egyptian history. It houses the world's largest collection of Pharaonic antiquities and many treasure of King Tutankhamen the remainder in storerooms.
Continuee to City Stars Mull for shopping and after that check in and
Dinner and overnight at hotel.
DAY 09: CAIRO- KL DEPARTURE (B)
After breakfast at hotel.
You will be transferred to Cairo airport for final departure.
DAY 10: ARRIVAL KUALA LUMPUR
Arrive home with sweet memories and souvenirs.
Additional Infomation
No information to display at the moment, Please try again.
Terms & Conditions
IMPORTANT NOTES
The above rates quoted are subject to change without prior notice.
2. Reservation will be made upon confirmation from your side.
3. Hotel room confirmation is subject to availability upon booking.
4. Tour fare deposit amount paid is non-refundable after booking.
5. Full payment must be made during promotion due date.
6. High season surcharges to be advise.
7. The itinerary is subject to change at the discretion of the land operator.
8. IBC Tours Corporation (Malaysia) SDN BHD and its agent reserve the right to change or alter the program and revise fares without prior notice due to unforeseen circumstances
9. Refund would be not entertained due to unforeseen circumstances to the country.
10. For any unused service is not refundable.
11. The Person who cannot pass the immigration in the International Airport , Tour Fare would be not refundable.
12. IBC Tours Corporation (Malaysia) SDN BHD. acts only as your agent to provide you to service providers such as Airlines, Hotel, Ferry, Coaches, and others. We shall not in any circumstances be held liable for and will not accept responsibility or liability for the acts omissions, defaults on the past of these services provides and government change of regulations.
13.
All packages are under Series Group Departures if the group are below of our 25 paxs & maximum 40 paxs, we will be informing our customers as our Company SOP 1 Month Before Departure. The customer might choose the optional as per below :
13.1.Postponed travelling
13.2.Refund Full Amount Paid
13.3.Change or Postponed to other destination

After receiving total amount paid only then further process such as Travel Insurance will be done 14 days before departure as it is a Series Tour.
Kind Reminder : Tour Escort from IBC Tours will be sent if the group is more than 25 pax below to that our representative guide will be receiving at the country's airport
Once payment received customers consider agree to the Terms & Conditions.
https://www.ibctours.com/traveldez/articles/?cat=terms-conditions
Once payment received customers consider agree to the Terms & Conditions.


Sign Accept:




---------------------------------
Name:
Date:
DEPOSIT & TOUR PAYMENTS
1. Booking should be made during promotion date with a deposit of RM 1000 per pax. Full payment to be advice by IBC STAFF once you received total Performa Invoice from IBC Tours Corporation (M) SDN BHD.
2. Booking will be released automatically if we do not receive any payment.
3. Please send the rooming list at least 01 Month before arrival.
4. Final Payment 03 Months before travelling.
BOOKING PROCEDURE :
Step 01 : Kindly sent us by Email ( info@ibctours.com ) or Whatsapp ( 017-6969253 ) your passport copies or I/C
Step 02 : Please provide us full information as follows.
Name.
No of Adult.
No of Child.
Email Address.
Contact Number.
Confirmed Destinations.
Date of Travelling.
Step 03 : Forward us your Payment Slip ( RM 1000 Per Pax Deposit ) to IBC Official Account as follows
BANK DETAILS :
Bank Name : Maybank
Account Number : 5143 - 4765 - 8747
Account Name : IBC TOURS