CASABLANCA / MARRAKECH / RABAT / FES / MEKNESS / TANGER / TARIFA / SEVILLE / CORDOBA / GRANADA / TOLEDO / MADRID
12 DAYS 09 NIGHTS MOROCCO + SPAIN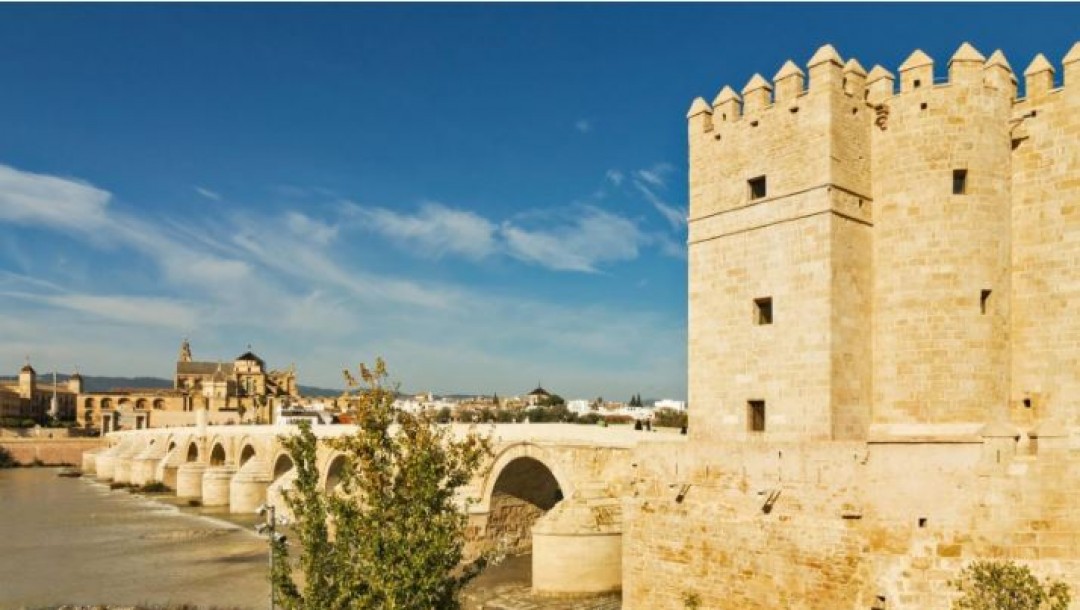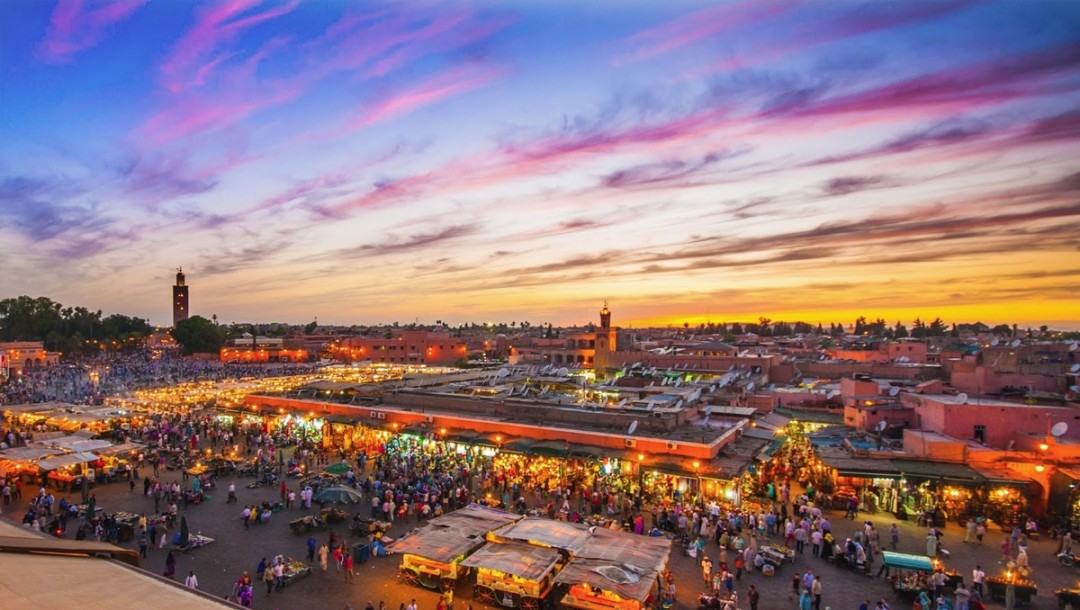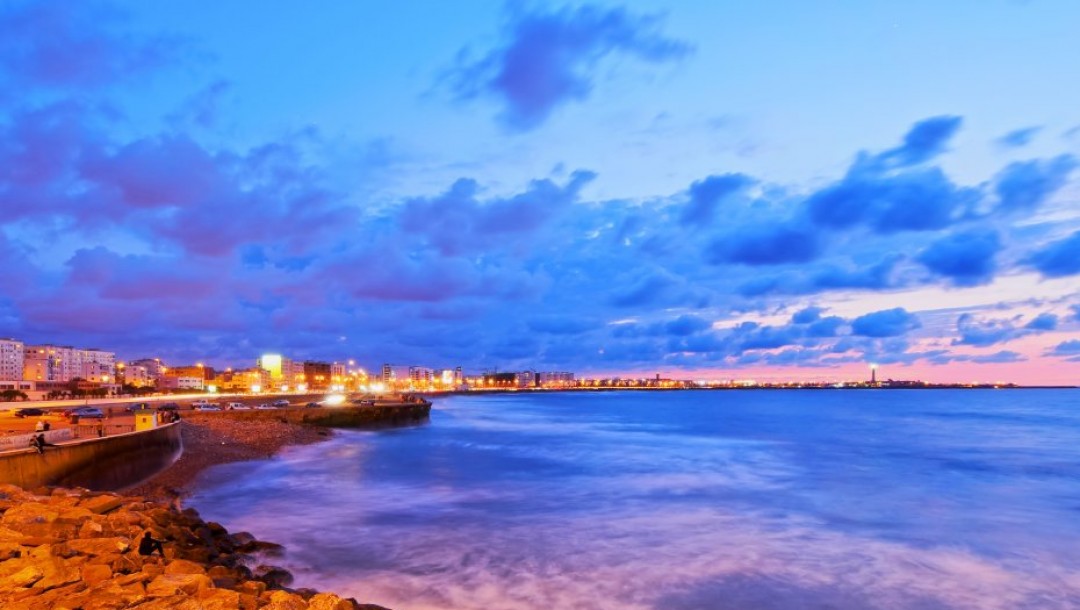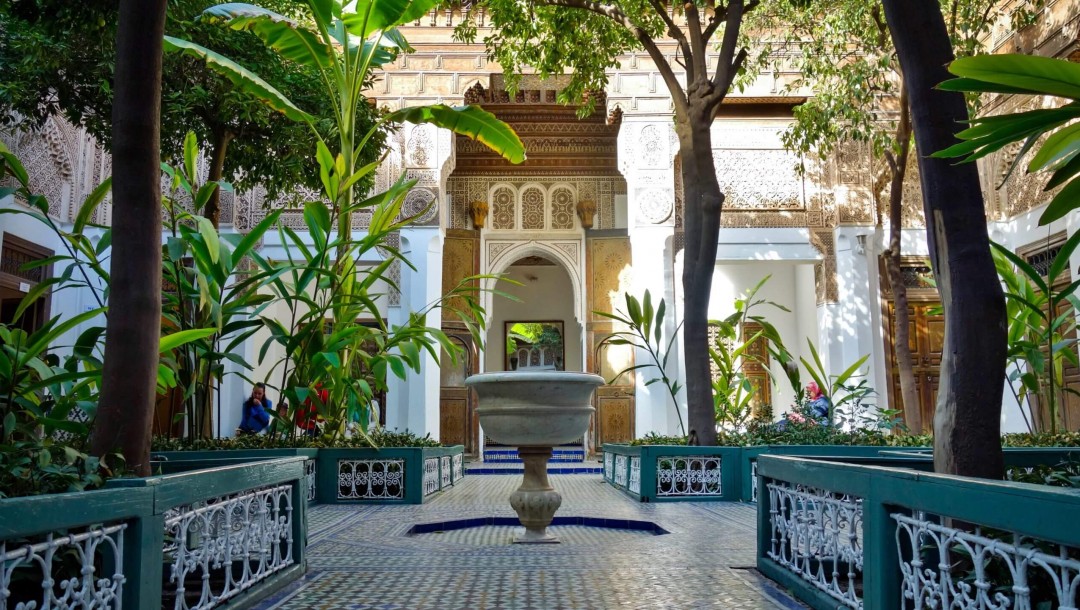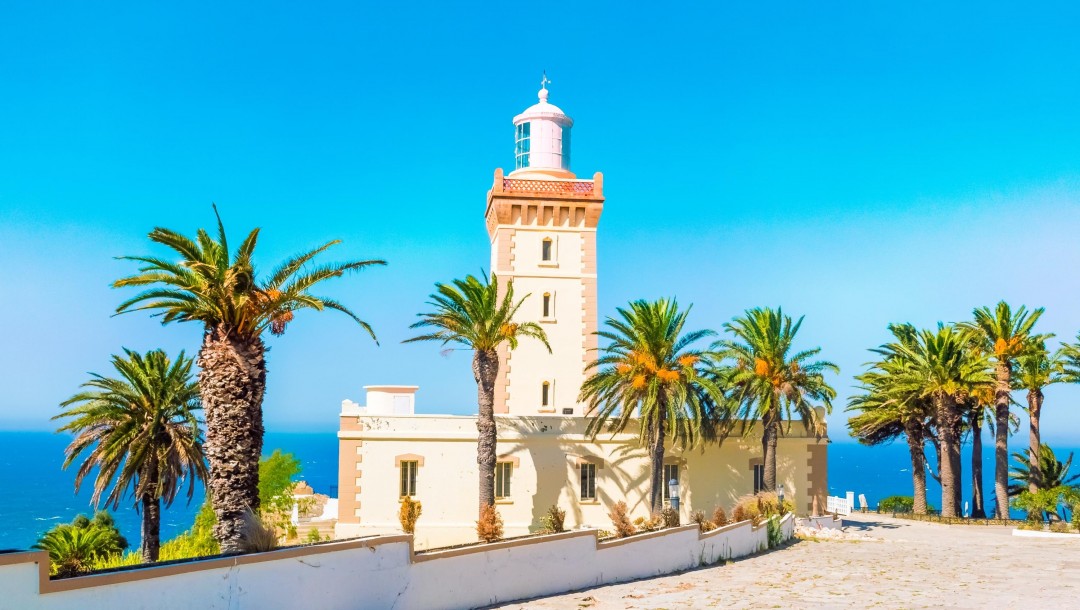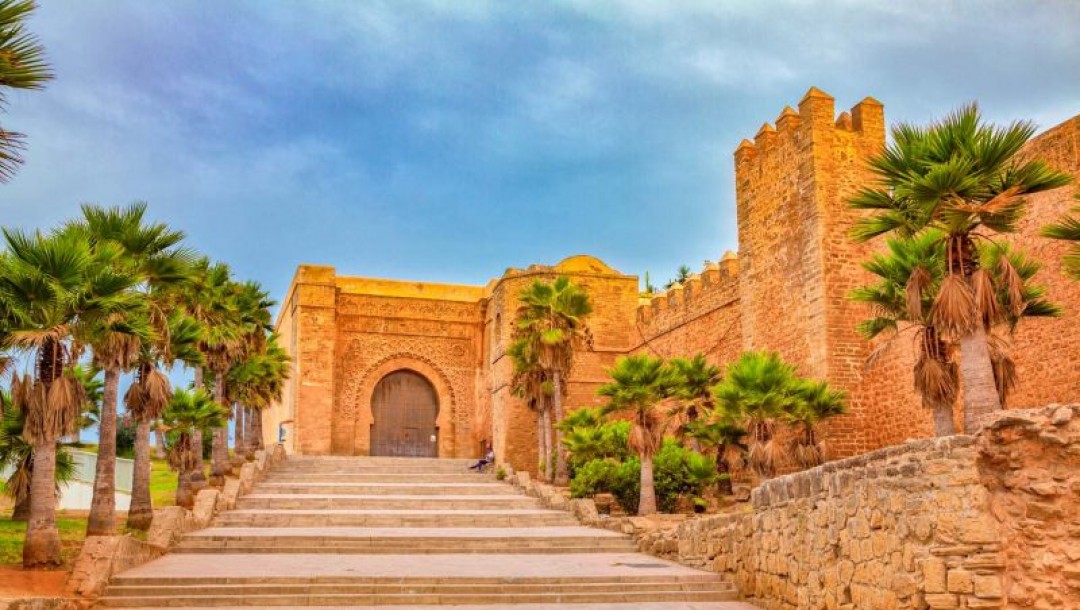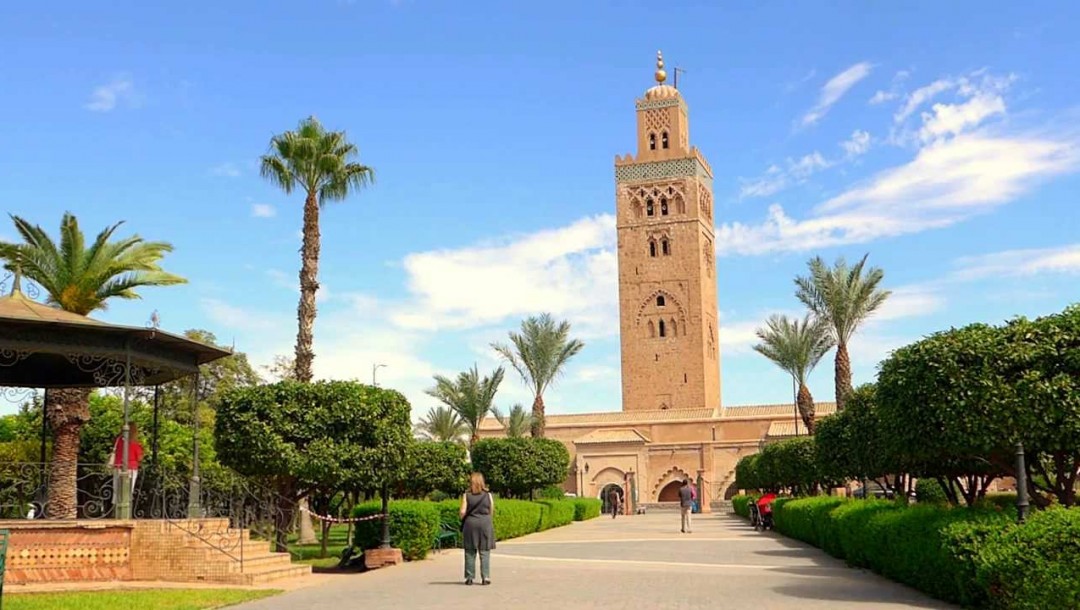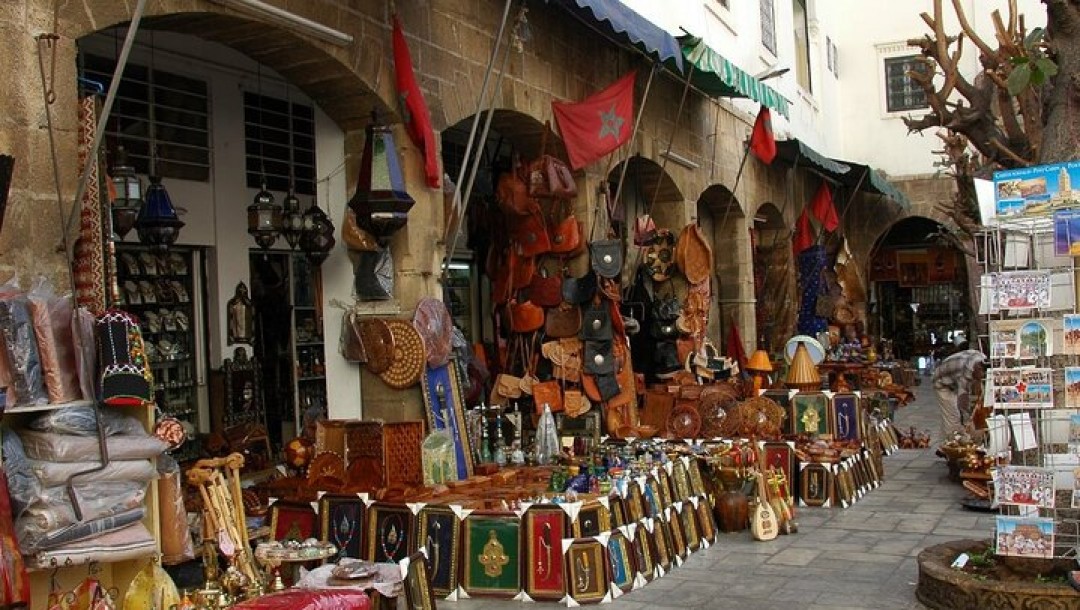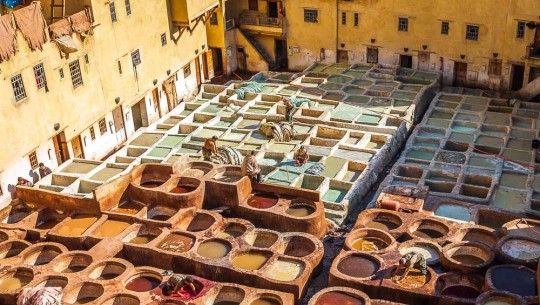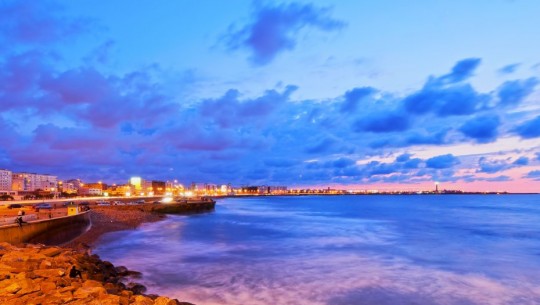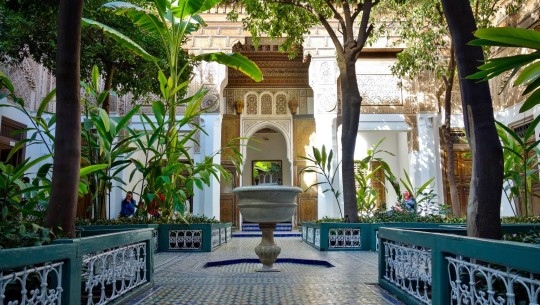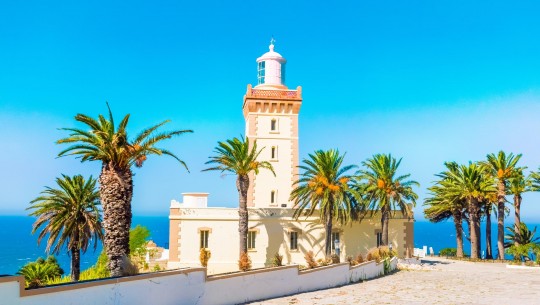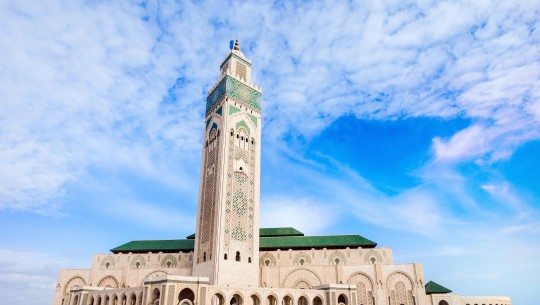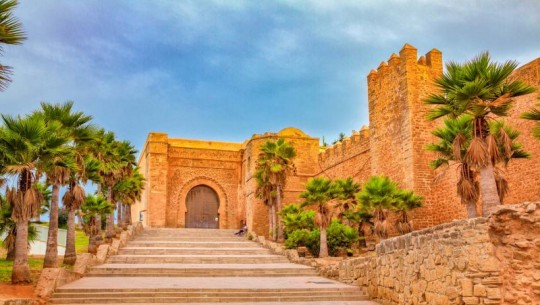 NO PCR REQUIRED!
ONLY 2 DOSE VACCINE
DAY 01: KLIA ASSEMBLE / TRANSIT (TBA)
Assemble at KLIA INTERNATIONAL AIRPORT (03 hours before departure), for your flight to MOHAMMED V INTERNATIONAL AIRPORT, MOROCCO via flight & transit (TBA).
DAY 02: ARRIVAL CASABLANCA / MARRAKECH (L/D)
Arrive at Morocco Airport , meet and greet with English speaking throughout guide & proceed to city tour.
Lunch at local restaurant.
Transfer to The Corniche - share iconCompartir en Twitter Corniche is the promenade that runs along the coast of Casablanca.
Hubous - It is one of the older neighborhoods of Casablanca, Morocco. Its development dates back to 1916, in the early stages of the French protectorate.
Hassan II Mosque - The Hassan II Mosque is the second largest functioning mosque in Africa and is the 7th largest in the world.[citation needed] Its minaret is the world's second tallest minaret at 210 metres (689 ft).
Dinner & overnight at hotel (Marrakech)
DAY 03: MARRAKECH (B/L/D)
Breakfast at hotel.
Today tour will cover:
Bahia Palace - A palace and a set of gardens located in Marrakesh, Morocco. It was built in the late 19th century, intended to be the greatest palace of its time.
Jemaa el-Fnaa Square - Jemaa el Fna Square is the true heart of the city of Marrakech. Here you can feel the pulse of a town that exhibits its uniqueness.
Menara Gardens - The Menara Gardens are a historic public garden and orchard in Marrakech, Morocco.
Medina of Marrakesh - The Medina of Marrakech founded by the Almoravids in 1070-72 became the capital and the economic-political and cultural center of these nomads.
The Koutoubia Mosque - The Koutoubia Mosque is the largest mosque in Marrakesh, Morocco.
Dinner & overnight at hotel (Marrakech)
DAY 04: MARRAKECH / RABAT / FES (B/L/D)
Breakfast at hotel.
Tour covers:
Royal Palace of fez - The Dar al-Makhzen or Royal Palace of Fez is the royal palace of the King of Morocco in the city of Fez, Morocco.
Hassan Tower - Hassan Tower is the minaret of an incomplete mosque in Rabat, Morocco.
Mausoleum of Mohammed V - The Mausoleum of Mohamed V is located in Rabat, on the esplanade of the Hassan Tower, near the medina and the Bu Regreg river.
Kasbah of the Udayas - It is located on a hill at the mouth of the Bou Regreg river, opposite Salé, and adjacent to the old medina of Rabat.
Royal Palace - The Alaouite sultans and kings have maintained a palace in Rabat since the 18th-century reign of sultan Mohammed ben Abdallah, who used Rabat as one of his imperial residences and renovated royal palaces in other cities
Dinner & overnight at hotel (Fes)
DAY 05: FES / MEKNESS / TANGER (B/L/D)
Dinner at Hotel.
Today tour will start with:
Chouara Tannery - Chouara Tannery is one of the three tanneries in the city of Fez, Morocco.
Medina of Fez - Founded in the 9th century, Fez reached its height in the 13th– 14th centuries under the Marinids, when it replaced Marrakesh as the capital of the kingdom.
Cap Spartel - Where the Atlantic and Mediterranean Meet.
Dinner & overnight at hotel (Tanger)
DAY 06: TANGER / TARIFA / SEVILLE (B/L/D)
- Fast Ferry Tangier Ville / Tarifa - One way
Breakfast at Hotel.
Continue visit to:
Photo Stop - Royal Alcázars - The Royal Alcázars of Seville, historically known as al-Qasr al-Muriq (Arabic: رقِموُال القصر ,The Verdant Palace), is a royal palace in Seville.
Torre del Ooro - The Torre del Oro (Arabic: هبَذ َّال رجْب ,ُromanized: burj aḏẖ-ḏẖahab, lit. 'Tower of Gold') is a dodecagonal military watchtower in Seville, southern Spain
Dinner & overnight at hotel (Seville)
DAY 07: SEVILLE / CORDOBA / GRANADA (B/L/D)
Breakfast at Hotel.
Visit:
Cordoba Mosque - The Mosque-Cathedral of Cordoba (World Heritage Site since 1984) is arguably the most significant monument in the whole of the western Moslem World and one of the most amazing buildings in the world in its own right.
Calahorra Tower - The Calahorra tower is a fortified gate in the historic centre of Córdoba, Spain.
Roman Bridge - The Roman bridge of Córdoba is a bridge in the Historic centre of Córdoba, originally built in the early 1st century BC across the Guadalquivir river, though it has been reconstructed at various times since.
Dinner & overnight at hotel (Granada)
DAY 08: GRANADA / TOLEDO / MADRID (B/L/D)
Breakfast at Hotel.
The Alhambra General - Nasarid Palace It`s a palace and fortress complex located in Granada, Andalusia, Spain.
Alcázar de Toledo - The Alcázar of Toledo is a stone fortification located in the highest part of Toledo, Spain.
Bisagra Gate - The Old Gate of Bisagra, Bibxacra or bab al-Saqra is the only gate from the Muslim age to have survived in reasonably good condition, possibly because it was closed up when the remodelling of the city was ordered.
Bab al-Mardum Mosque - The Mosque of Cristo de la Luz is a former mosque in Toledo, Spain.
Plaza de Zocodover - The Plaza de Zocodover is a square of the city of Toledo. It was the nerve center of the city during most of its history, acting as its main square.
Dinner & overnight at hotel (Madrid)
DAY 09: MADRID (B/L/D)
Breakfast at Hotel.
Madrid Islamic Cultural Centre - This centre was opened on September 21, 1992, and is now considered to be the biggest Islamic cultural institution in Spain.
Plaza Mayor - The Plaza Mayor is a major public space in the heart of Madrid, the capital of Spain.
Puerta Del Sol - The Puerta del Sol is a public square in Madrid, one of the best known and busiest places in the city.
Photo Stop - Royal Palace - The Royal Palace of Madrid is the official residence of the Spanish royal family at the city of Madrid, although now used only for state ceremonies.
Plaza de Cibeles - The Plaza de Cibeles is a square with a neo-classical complex of marble sculptures with fountains that has become a symbol for the city of Madrid.
Photo Stop - Santiago Bernabéu Stadium - The Santiago Bernabéu Stadium is a football stadium in Madrid, Spain.
Dinner & overnight at hotel (Madrid)
DAY 10: MADRID (B/L/D)
Breakfast at Hotel
Gran Vía - The Gran Vía street is a street in central Madrid, Spain. It leads from Calle de Alcalá, close to Plaza de Cibeles, to Plaza de España.
Las Rozas Village Outlet - Discover the Village's remarkable seven days a week and on public holidays, get inspired by the best shops from the comfort of your home with Virtual Shopping.
Las Ventas Bullring - Visit Madrid's largest bullring, the Plaza de Toros de Las Ventas; one of the city's most important cultural landmarks.
DAY 11: MADRID / KUALA LUMPUR DEPARTURE (B)
Breakfast at hotel
Transfer back to airport for your flight back to Kuala Lumpur and transit (TBA)
DAY 12: KUALA LUMPUR
Arrival in Kuala Lumpur International Airport . Arrive home with sweet memories and souvenirs.
HOTEL:
AYOUB & SPA, MARRAKECH OR SIMILAR (2 NIGHTS)
HOTEL SOFIA, FES OR SIMILAR (1 NIGHT)
HOTEL TANJAH FLANDRIA, TANGER OR SIMILAR (1 NIGHT)
HOTEL GRAN EXE SOLUCAR, SEVILLE OR SIMILAR (1 NIGHT)
HOTEL MACIA CONDOR, GRANDA OR SIMILAR (1 NIGHT)
HOTEL MONTE ROZAS, MADRID OR SIMILAR (1 NIGHTS)
HOTEL ASSET TORREJON, MADRID OR SIMILAR (2 NIGHT)
Additional Infomation
No information to display at the moment, Please try again.
Terms & Conditions
IMPORTANT NOTES
Terms & Conditions
The above rates quoted are subject to change without prior notice.
Reservation will be made upon confirmation from your side.
Hotel room confirmation is subject to availability upon booking.
Tour fare deposit amount paid is non-refundable after booking.
Full payment must be made during promotion due date.
High season surcharges to be advise.
The itinerary is subject to change at the discretion of the land operator.
IBC Tours Corporation (Malaysia) SDN BHD and its agent reserve the right to change or alter the program and revise fares without prior notice due to unforeseen circumstances
Refund would not be entertained for unused services due to unforeseen circumstances (unused service is not refundable.
The Person who cannot pass the immigration in the International Airport , Tour Fare would be not refunded or compensated.
Validity of Passport has to be more than 6 months. Any issue with immigration fully bonded by customers.

IBC Tours Corporation (Malaysia) SDN BHD. acts only as your agent to provide you to service providers such as Airlines, Hotel, Ferry, Coaches, and others. We shall not in any circumstances be held liable for and will not accept responsibility or liability for the acts omissions, defaults on the past of these services provides and government change of regulations.
All packages are under Series Group Departures if the group are below of our 25 paxs & maximum 40 paxs, we will be informing our customers as our Company SOP 1 Month Before Departure. The customer might choose the optional as per below :
13.1.Postponed travelling
13.2.Refund Full Amount Paid
13.3.Change or Postponed to other destination

After receiving total amount paid only then further process such as Travel Insurance will be done 14 days before departure as it is a Series Tour.
Kind Reminder : Tour Escort from IBC Tours will be sent if the group is more than 25 pax below to that our representative guide will be receiving at the country's airport
Once payment received customers consider agree to the Terms & Conditions.
https://www.ibctours.com/traveldez/articles/?cat=terms-conditions
Once payment received customers consider agree to the Terms & Conditions.


Sign Accept:




---------------------------------
Name:
Date:
DEPOSIT & TOUR PAYMENTS
Booking should be made during promotion date with a deposit of RM 1000 per pax. Full payment to be advice by IBC STAFF once you received total Performa Invoice from IBC Tours Corporation (M) SDN BHD.
Special Turkey promotion comes with Free Hot Air Baloon Ride . In Pamukkale the event Hot Air Baloon Ride being canceled due to unfavourable weather conditions or any other reasons No refund will be entertained.
Booking will be released automatically if we do not receive any payment.
Please send the rooming list at least 01 Month before arrival.
Final Payment 03 Months before travelling.
BOOKING PROCEDURE :
Step 01 : Kindly sent us by Email (ibctrvl02@gmail.com) or Whatsapp (012-4931020 / 017-6969253) your passport copies or I/C
Step 02 : Please provide us full information as follows.
Name.
No of Adult.
No of Child.
Email Address.
Contact Number.
Confirmed Destinations.
Date of Travelling.
Step 03 : Forward us your Payment Slip ( RM 1000 Per Pax Deposit ) to IBC Official Account as follows
BANK DETAILS :
Bank Name : Maybank
Account Number : 5143 - 4765 - 8747
Account Name : IBC TOURS