MILAN - AUSTRIA - CROATIA - BOSNIA - MONTENEGRO - ALBANIA - MACEDONIA - BULGARIA - TURKEY
13 DAYS 10 NIGHTS DISCOVERY OF BALKAN 9 COUNTRIES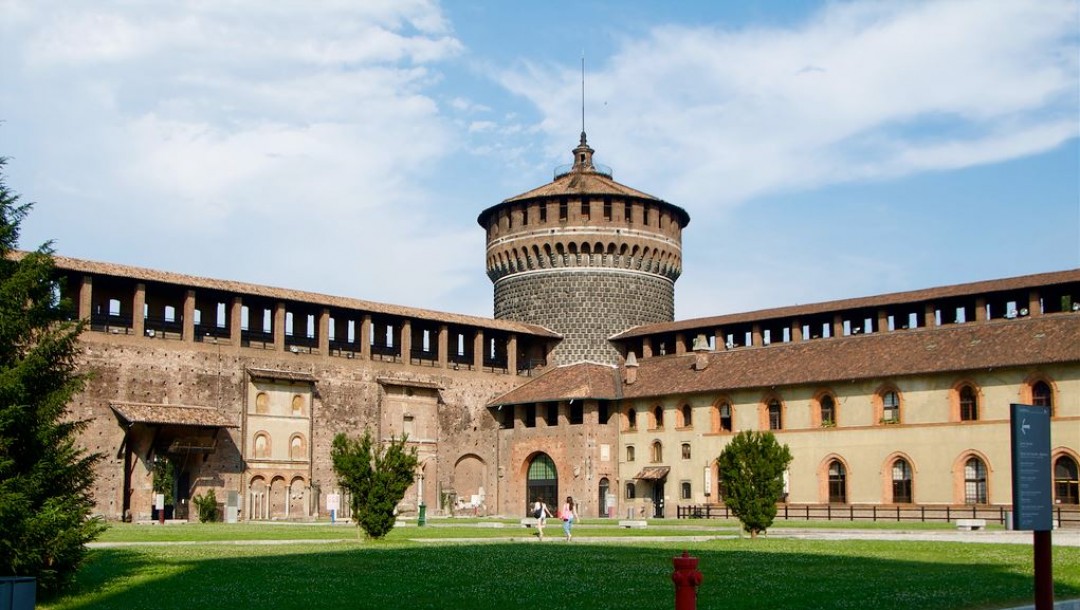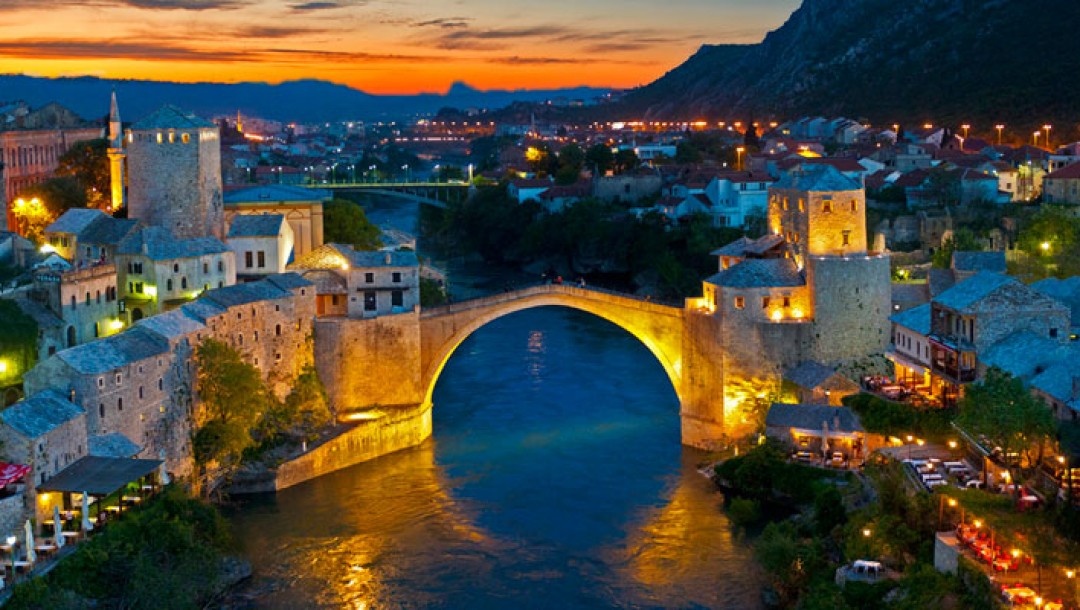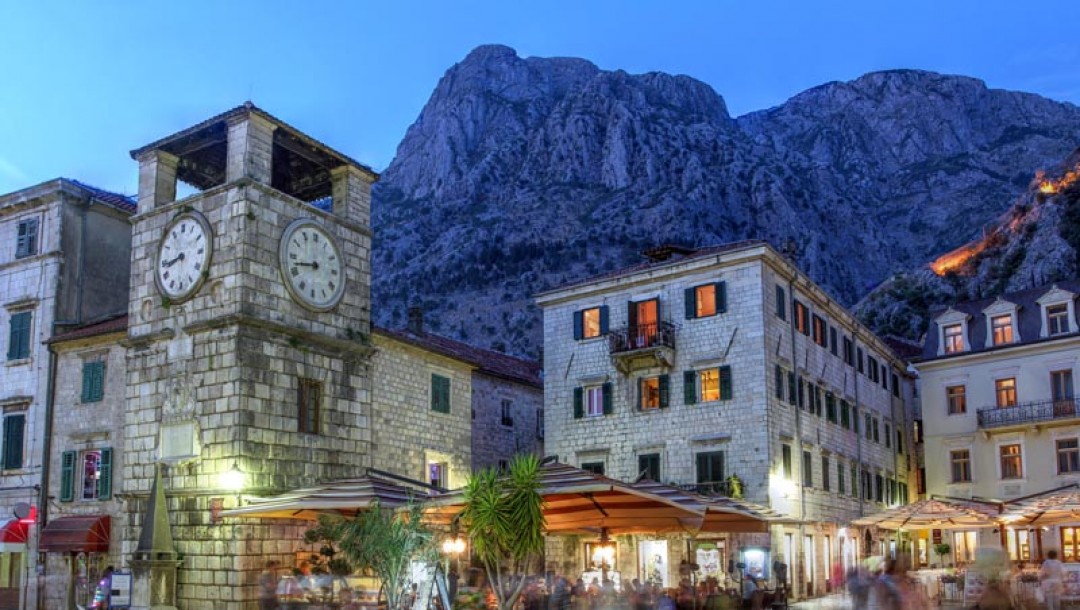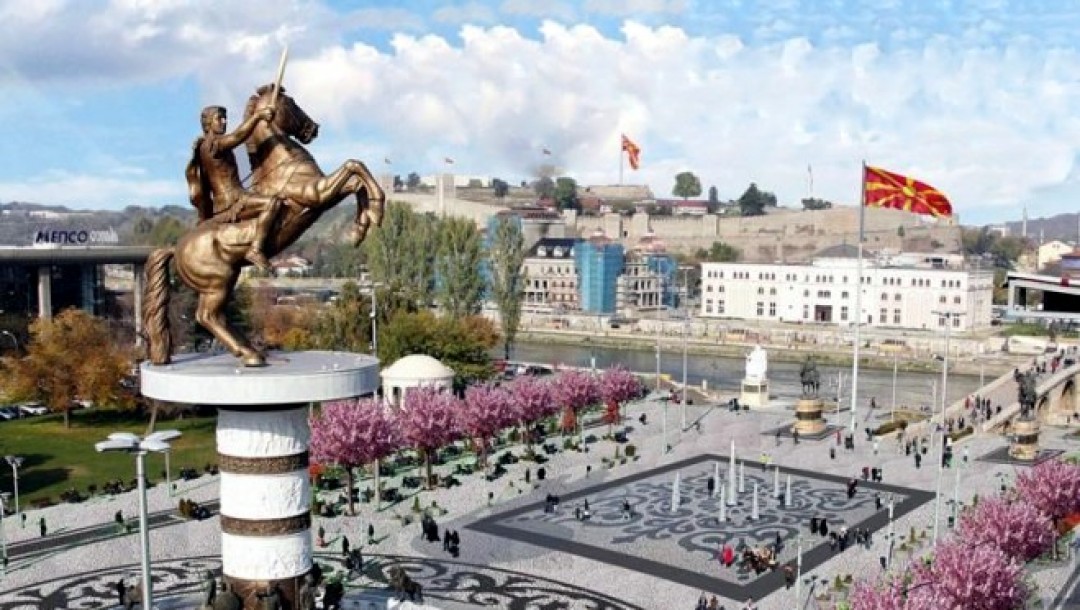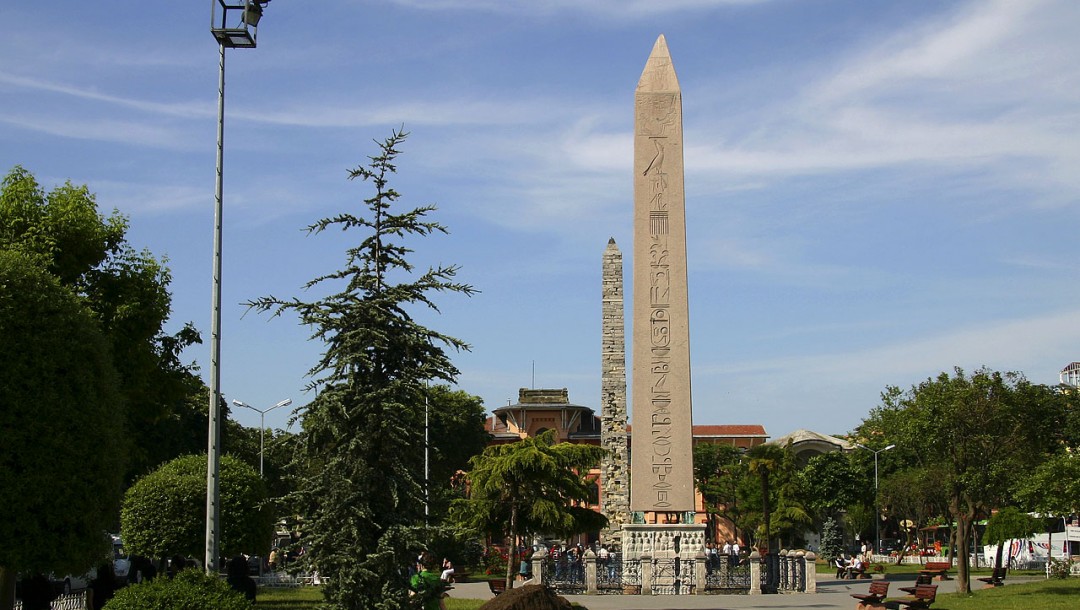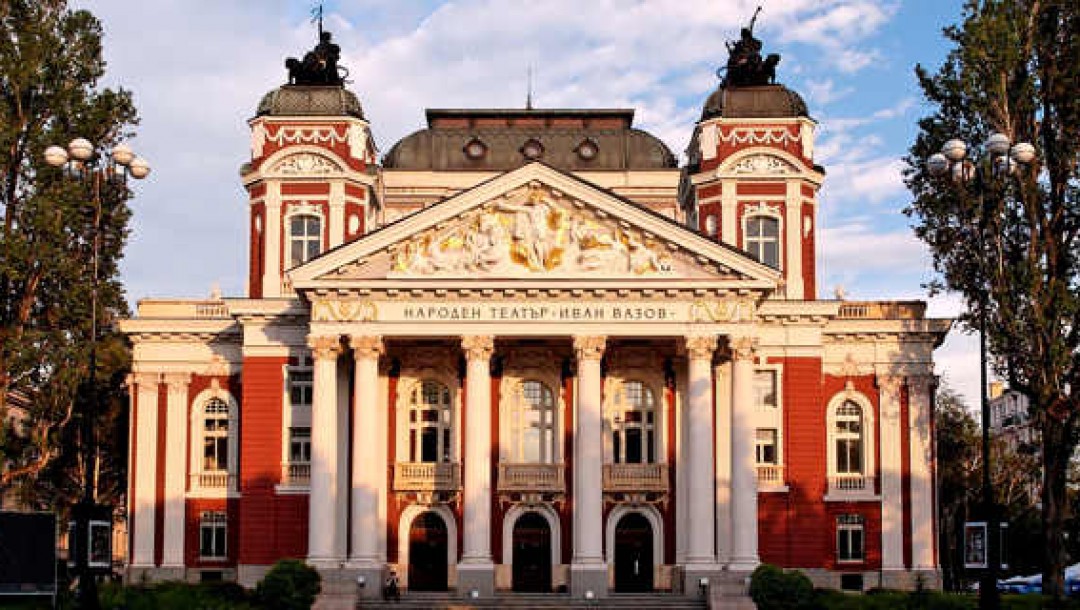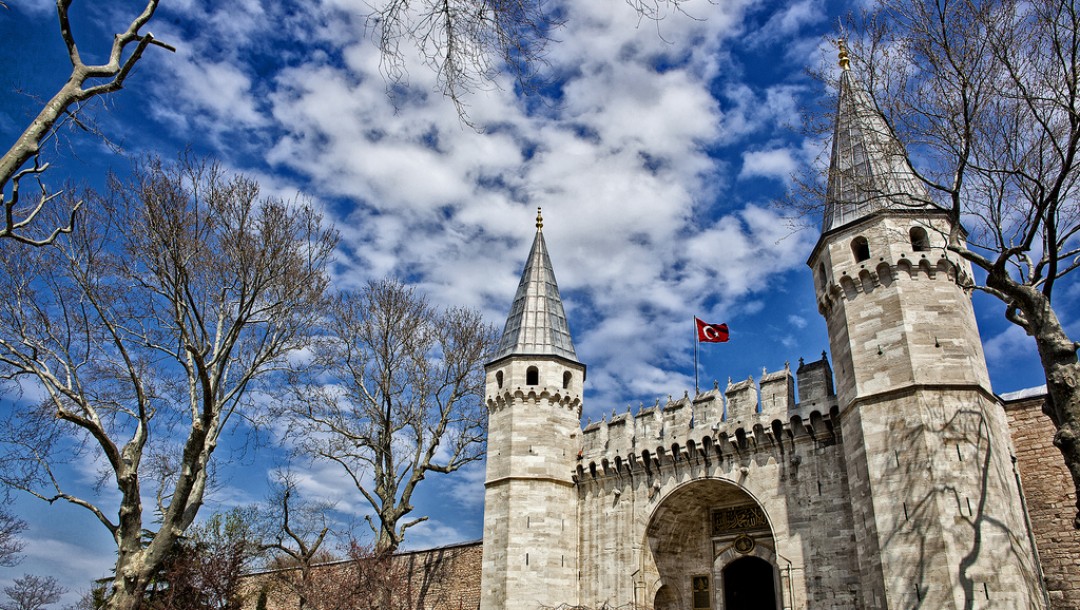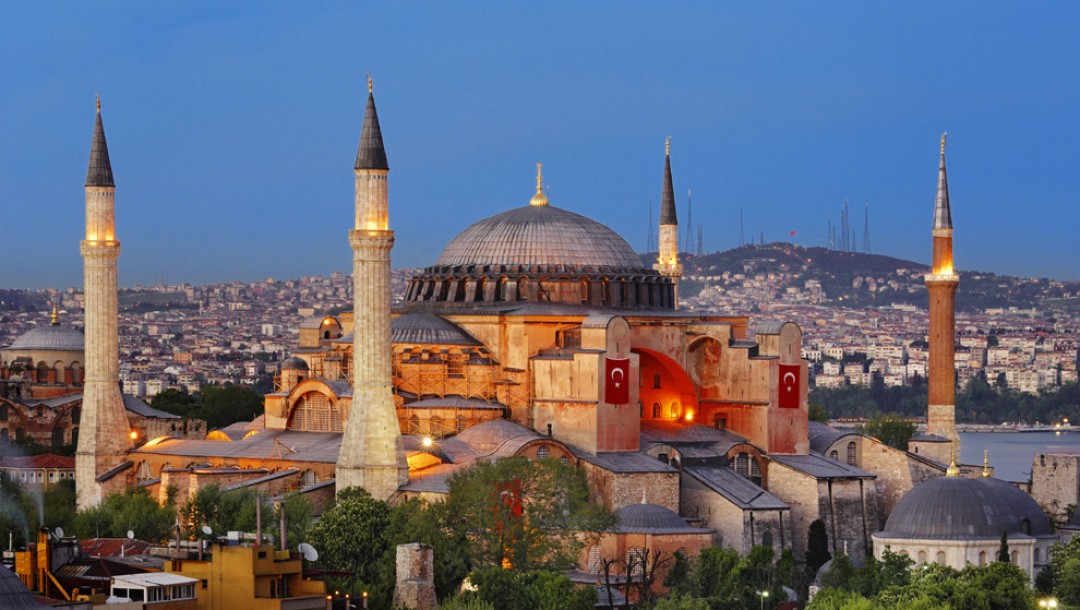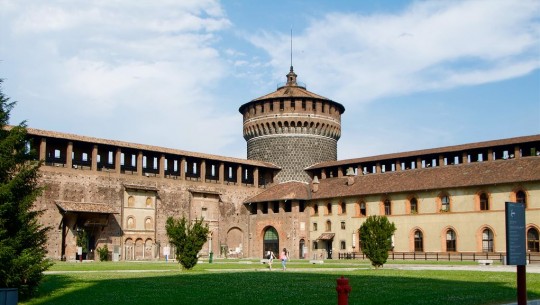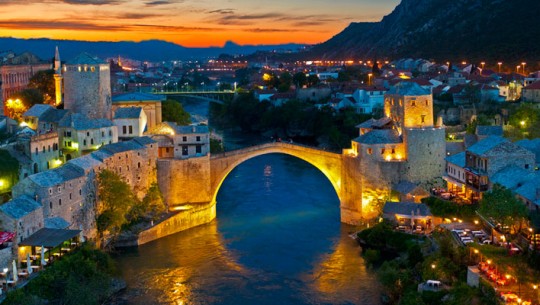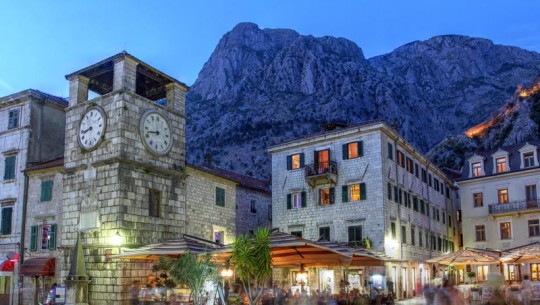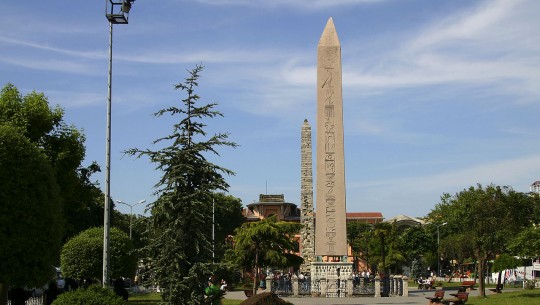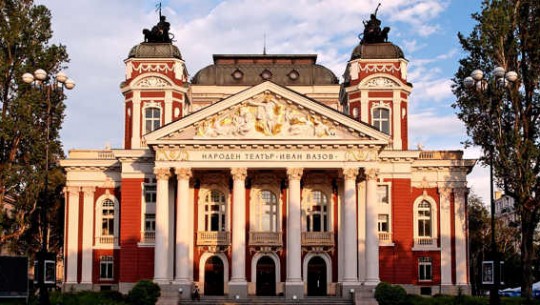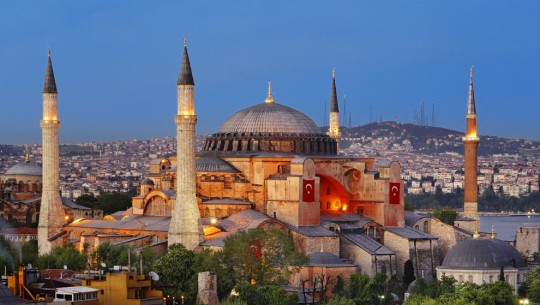 DISCOVER 9 COUNTRIES OF BALKAN
NO PCR REQUIRED!
ONLY 2 DOSE VACCINE
DAY 01: KLIA DEPARTURE
Assemble at KLIA international airport , three hours before departure for you flight to Milan by ETIHAD AIRWAYS / QATAR AIRWAYS .
DAY 02: MILAN ARRIVAL-VENICE (Dinner) 2 HOURS 57 MINUTES - 275.3KM
Arrival to Milano. City tour in Milano. During the city tour, Chruch of Santa Maria Delle Grazie, Sforza Castle, luxury stores of glamorous Galleria Vittorio Emanuele.
Departure for Venice. Later transfer to hotel, dinner and accommodation
DAY 03: VENICE - VIENNA (Breakfast/Lunch/Dinner) 6 HOURS 6 MINUTES - 610.1KM
Breakfast at hotel. Trip to Venice. City tour in Venice. During city tour: Piazza San Marco or simply wander with its maze of alleys, charming squares and superb art galleries will be visited.
VENICE - GONDOLA RIDE (Max 3 Person) 50 EURO (per person)
Proceed to Vienna. Lunch.
Later transfer to hotel, dinner and accommodation.
DAY 04: VIENNA - ZAGREB (Breakfast/Lunch/Dinner) 4 HOURS 15 MINUTES - 375.8KM
Breakfast at hotel and continue our trip, City Tour of Vienna, Austria. City tour including the Opera House, Ringstrasse, Hofburg Imperial Palace, City Hall, Parliament, St. Stephen's Cathedral, Stadpark will be visited.
Proceed to Zagreb.
Transfer to hotel, dinner and accommodation
DAY 05: ZAGREB - PLITVICE - BIHAC (Breakfast/Lunch/Dinner) 1 HOUR 50 MINUTES - 130.0KM / 28 MINUTES - 20.1KM
Breakfast at hotel. City tour: Zagreb city tour – Dolac Bazaar, St Mark Church, Lotrscak Tower, Mirogoj Park Cemetry, Ban Jelacic Square and Geo-History Museum. Proceed to Plitvice Lakes ( Optional Entrance 50 EURO ) .
Proceed to Bihac
Transfer to hotel, dinner and accommodation.
DAY 06: BIHAC - SARAJEVO (Breakfast/Lunch/Dinner) 4 HOURS 48 MINUTES - 306.5KM
Breakfast at hotel.
Proceed to Sarajevo and city tour of Sarajevo covers - Gazi Husrev Begova Mosque, Catholic Cathedral, Sebal, Husrev Beg Bazaar, Fire of Freedom, Tower Clock, Medresa, Bascarsija Mosque, Latin Bridge, Fatih Mosque will be visited. Free time for shopping.
Dinner and accommodation. Overnight in Budva.
DAY 07: SARAJEVO - MOSTAR - BUDVA (Breakfast/Lunch/Dinner) 2 HOURS 6 MINUTES - 129.3KM / 3 HOURS 35 MINUTES 209.6 KM
Breakfast at hotel. City tour of Sarajevo. Arrival to Mostar and city tour covers - Old Town, Koski Mehmet Pasa Mosque, Karagozbey Mosque, Mostar Bridge, Ottoman Hamams, Homes and War Museum.
Dinner and accommodation. Overnight in Budva
DAY 08: BUDVA - KOTOR - TIRANA - OHRID (Breakfast/Lunch/Dinner) 26 MINUTES - 22.8KM / 4 HOURS 9 MINUTES - 202.1KM / 2 HOURS 19 MINUTES - 131.3KM
Breakfast at Hotel. Trip to Kotor and start with city tour covers - Shame Wall,Ortodoks Square,Major Building, Tourism School, Weapon Square.
Pass by to Tirana. Lunch at Tirana and continue to Ohrid.
Dinner and overnight at Orhid.
DAY 09: OHRID - SKOPJE - SOFIA (Breakfast/Lunch/Dinner) 2 HOURS 36 MINUTES - 171.6KM / 3 HOURS 24 MINUTES - 242.9KM
Breakfast and proceed to Skopje.
Arrival Skopje, start city tour covers - Square of Macedonia, Stone Bridge, Statue of Alexander, Castle of Skopje, Mustafa Pasha Mosque, Murat Pasha Mosque, Yahya Pasha Mosque will be visited.
Lunch at Local Restaurant
Proceed to Sofia. City tour in Sofia covers -Alexander Nevski Catedral, Holy Synod, National Theatre,Banya Bashi Mosque will be visited.
Dinner and Overnight in Sofia
DAY 10: SOFIA - ISTANBUL (Breakfast/Lunch/Dinner) 6 HOURS 8 MINUTES - 549.5KM
Breakfast in hotel and departure to Istanbul. Stop in Edirne.
Arrival Istanbul start visit the The Roman Hippodrome where horse chariotaces and event were held. Sightseeing of the Blue Mosque- Roman Sultan Ahmet by passing at St Sophia(Aya Sofya) (Entrance fee : Optional). Topkapi Palace (Topkapi Sarayi).
Dinner at local restaurant, transfer to hotel and overnight in Istanbul.
DAY 11: ISTANBUL (Breakfast/Lunch/Dinner)
Breakfast in Hotel. Free activity in Istanbul for Shopping at Grand Bazaar and other local bazaar.
Lunch and dinner at local restaurant.
Overnight in Isntanbul.
DAY 12: ISTANBUL DEPARTURE (Breakfast)
After breakfast, free time until flight time and later transfer to airport. End tour
DAY 13 : ARRIVAL KUALA LUMUR
Arrival with sweet memories.
Kindly Note That :
1) Based on EU Law the bus driver is only allowed to drive max 12 Hours and each city in EU we will arrange City Tourist Guide.
2) Regarding The itinerary we have to cover 9 Countries as that time will be limited for shooping and we have to passed those countries , Due to that the itinerary may be differ followed to the group punctual time.
3) In some countries we will take late lunch as arrival from another country to another country distance is longer but there will be lunch provided as mentioned.
4) Prayers Time Subuh is done in the hotel and Zuhur & Asar ( Jama'a) in the restoran or any place we get for prayers , Maghrib & Isyak ( Jama'a) in the hotel.
It is worth it to travel once and finish those countries instead of going many times to travel. Tiring but it is worth it save thousands.
https://www.ibctours.com/traveldez/images/uploader/uploads//8f26cbd7c6645d257168646b2218eedcjpg
Additional Infomation
1.Plitvice Lakes ( Optional Entrance 50 EURO ) .
2.Gondola Ride (Max 3 Person) 50 EURO (per person)
Hotel Name :
1) Seyeban Hotel, Istanbul or similar
2) Novotel Hotel, Sofia or similar
3) Panoramika Hotel, Skopje or similar
4) Kam Hotel, Ohrid or similar
5) Pozzo Hotel, Budya or similar
6) Koncept Residence Hotel, Sarajevo or similar
7) Empoprium Hotel, Bihac or similar
8) Phoenix Hotel, Zagreb or similar
9) Stadt Wagram, Vienna or similar
10) Albatros Hotel, Venice or similar
Terms & Conditions
IMPORTANT NOTES
The above rates quoted are subject to change without prior notice.
2. Reservation will be made upon confirmation from your side.
3. Hotel room confirmation is subject to availability upon booking.
4. Tour fare deposit amount paid is non-refundable after booking.
5. Full payment must be made during promotion due date.
6. High season surcharges to be advise.
7. The itinerary is subject to change at the discretion of the land operator.
8. IBC Tours Corporation (Malaysia) SDN BHD and its agent reserve the right to change or alter the program and revise fares without prior notice due to unforeseen circumstances
9. Refund would be not entertained due to unforeseen circumstances to the country.
10. For any unused service is not refundable.
11. The Person who cannot pass the immigration in the International Airport , Tour Fare would be not refundable.
12. IBC Tours Corporation (Malaysia) SDN BHD. acts only as your agent to provide you to service providers such as Airlines, Hotel, Ferry, Coaches, and others. We shall not in any circumstances be held liable for and will not accept responsibility or liability for the acts omissions, defaults on the past of these services provides and government change of regulations.
13. This packages are under Series Group Departure if the group are below of our minimum 20 pax, we will be informing our customers as our SOP. The customer might choose optional:
1) Postponed travelling date
2) Full refund
3) Change to other destination
Once payment received customers consider agree to the Terms & Conditions.
DEPOSIT & TOUR PAYMENTS
1. Booking should be made during promotion date with a deposit of RM 1000 per pax. Full payment to be advice by IBC STAFF once you received total Performa Invoice from IBC Tours Corporation (M) SDN BHD.
2. Booking will be released automatically if we do not receive any payment.
3. Please send the rooming list at least 01 Month before arrival.
4. Final Payment 06 Months before travelling.
BOOKING PROCEDURE :
Step 01 : Kindly sent us by Email ( ibcrizal@gmail.com ) or Whatsapp ( 012-4931020 / 017-6969253 ) your passport copies or I/C
Step 02 : Please provide us full information as follows.
Name.
No of Adult.
No of Child.
Email Address.
Contact Number.
Confirmed Destinations.
Date of Travelling.
Step 03 : Forward us your Payment Slip ( RM 1000 Per Pax Deposit ) to IBC Official Account as follows
BANK DETAILS :
Bank Name : Maybank
Account Number : 5143 - 4750 - 3598
Account Name : IBC TOURS CORPORATION (M) SDN BHD
CANCELLATION
Refer as the Link attached : http://ibctours.com/traveldez/articles/?cat=terms-conditions