TURKEY - BULGARIA - NORTH MACEDONIA - KOSOVO - ALBANIA - GREECE
09 DAYS 07 NIGHTS DISCOVER 6 COUNTRIES BALKAN + GREECE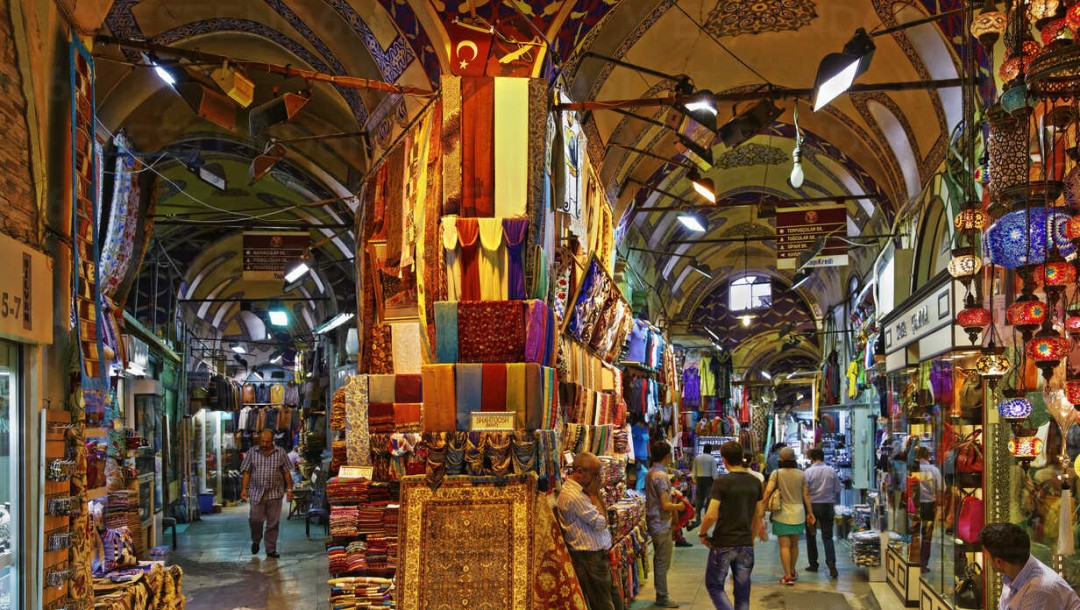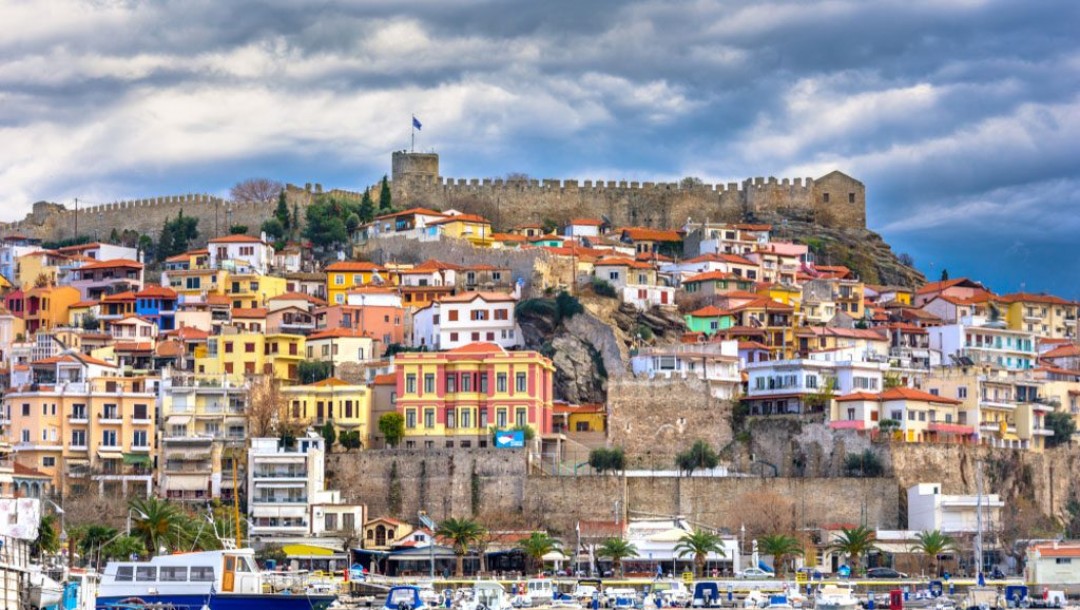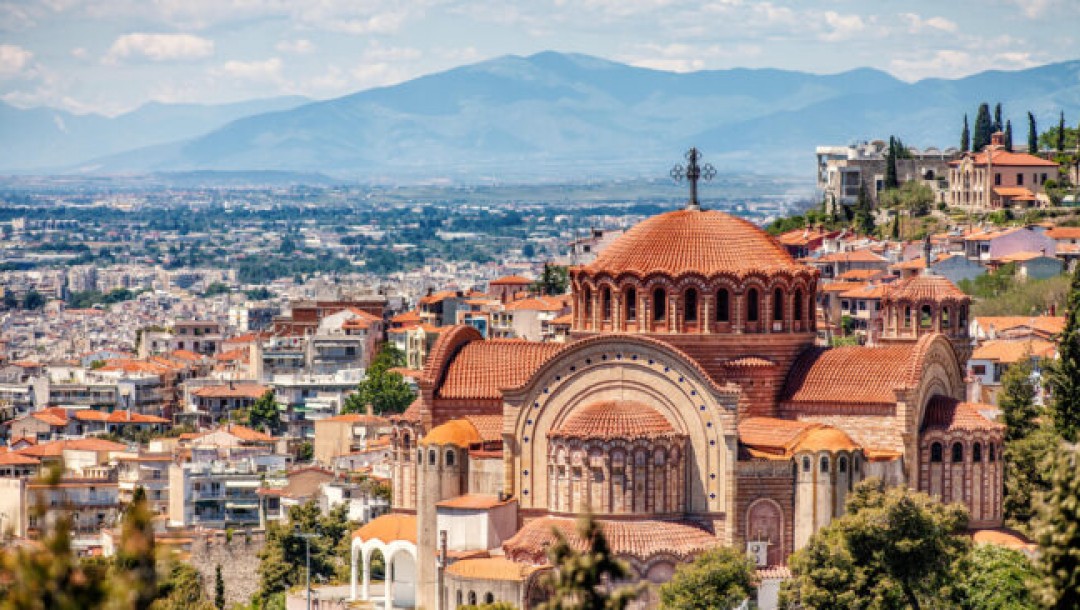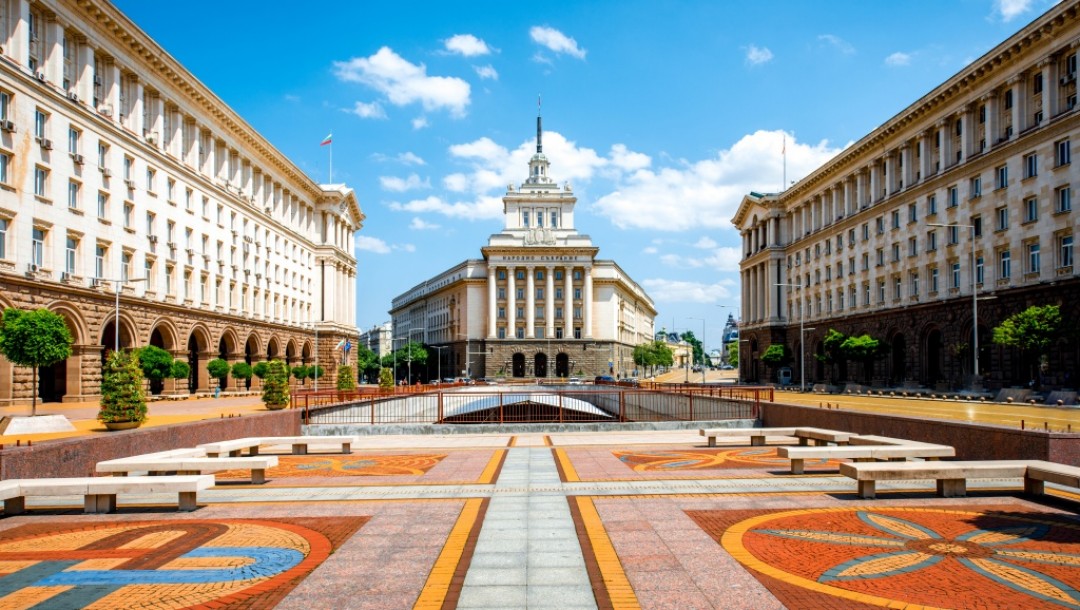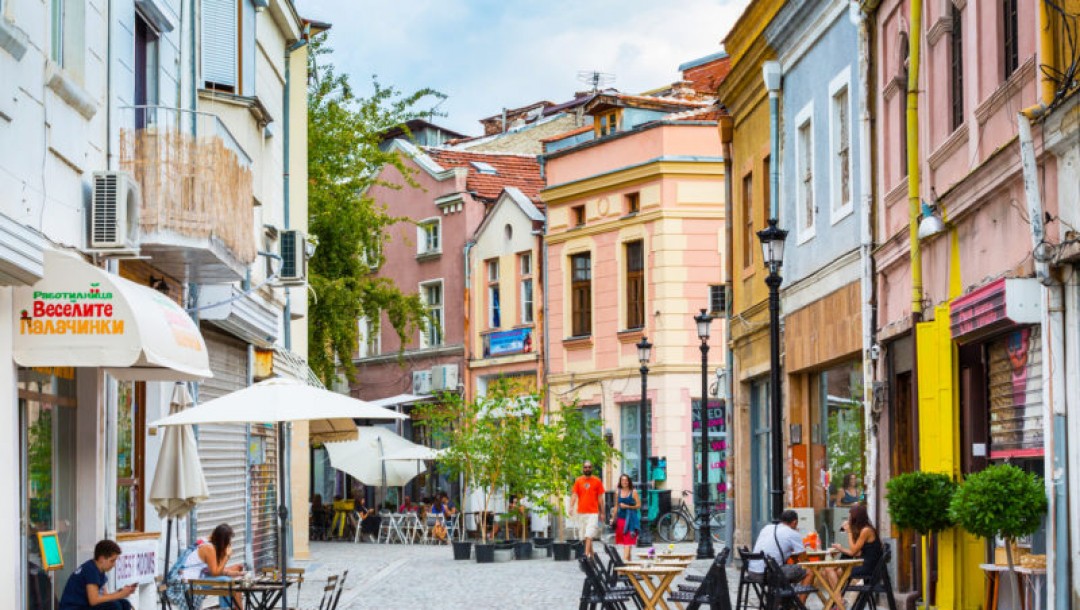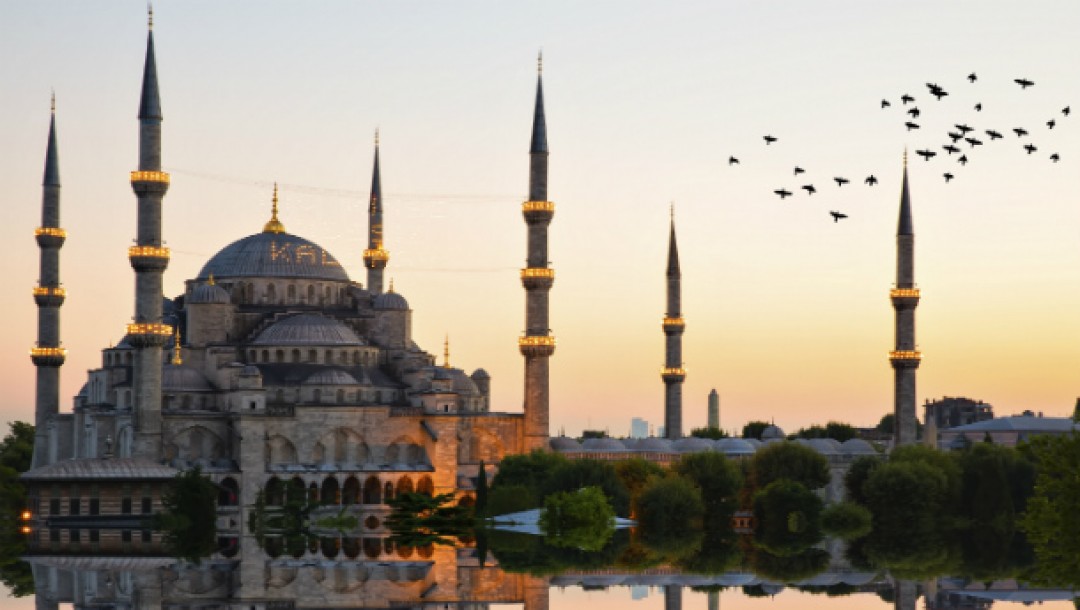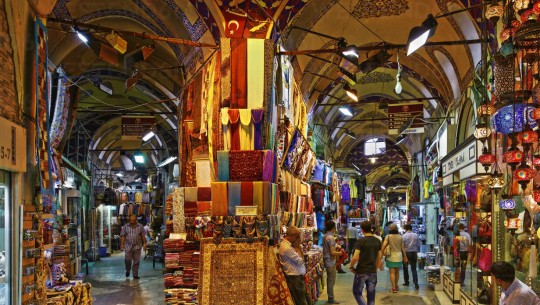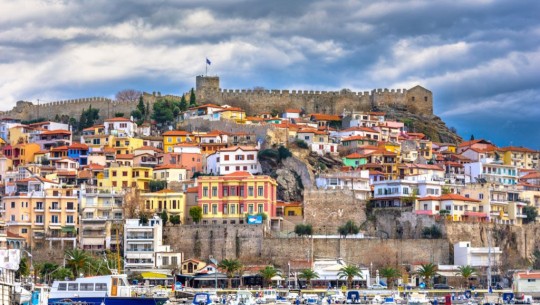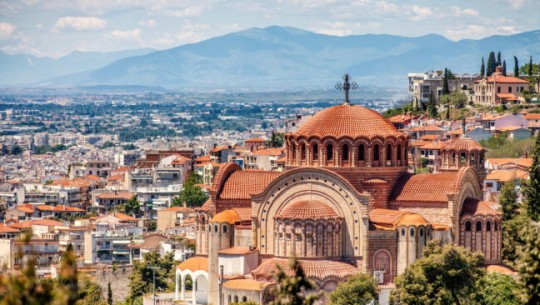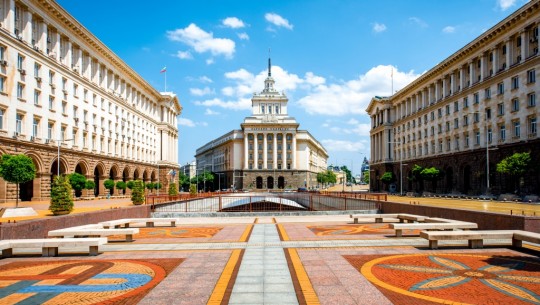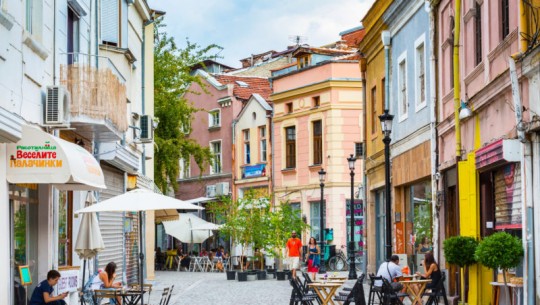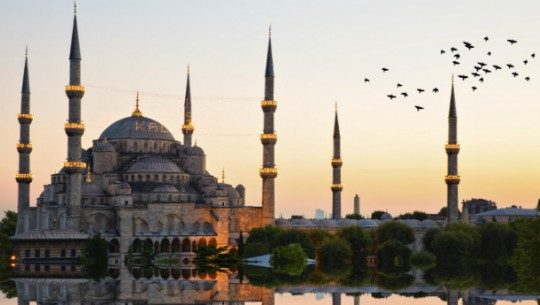 NO PCR REQUIRED!
ONLY 2 DOSE VACCINE
DAY 01: KLIA DEPARTURE
Assemble at KLIA international airport , three hours before departure for you flight to Istanbul International Airport by OMAN AIRWAYS/QATAR AIRLINE transit via (TBA)
DAY 02: TRANSIT (TBA) - ARRIVAL ISTANBUL (L/D)
Arrive Transit Destination (TBA).
Arrival in ISTANBUL INTERNATIONAL AIRPORT.
After your immigration and customs clearance, meet & greet with your Local Guide at the Exit Gate
Upon arrival we will have lunch in a local restaurant and we start with exploring Istanbul.
City tour includes sightseeing of the following sights: Topkapi Palace (Photo stop), Hagia Sofia Mosque (Photo Stop), Blue Mosque, Hippodrome Square.
Take a free ride of BHOSPHORUS CRUISE Spanned by three awe-inspiring suspension bridges and linking the Black Sea with the Sea of Marmara.
Check in Hotel, dinner and overnight at Istanbul.
DAY 03: ISTANBUL – PLOVDIV - SOFIA (B/L/D) (04 HOURS 39 MINS, 422 KM) (02 HOURS 30 MINS, 167 KM)
After breakfast at the hotel. Check out from the hotel. Proceed to Plovdiv.
Lunch in the local restaurant in Plovdiv.
After arrival in Plovdiv we will have city tour in old town where we will see very interesting architecture. Plovdiv is the second-largest city in Bulgaria and an administrative center of Plovdiv County. It is situated in the Upper Thracian Plain (Gornotrakiyska Nizina), on both banks of the Maritsa river.
Today start full day Plovdiv exploration: Famous historical monuments include the Roman Stadium, the Ancient Theatre, the charming Old Town, the peaceful Maritsa River and the mystical Rhodope Mountains nearby.
Continue to Sofia.
Check in hotel, dinner and overnight at Sofia.
DAY 04: SOFIA – SKOPJE (B/L/D) (03 HOURS 28 MIN, 245 KM)
After breakfast at the hotel. Check out from the hotel. Start exploring the Sofia city.
Sofia city tour includes the following sights: Alexander Newsky cathedral, st. Sofia Basilica, National Art Gallery Building, The Majestic National theatre and its fountains, the presidential palace, National assembly.
Proceed to Skopje. Lunch in Skopje.
After lunch in the capital city of N. Macedonia, we will have city tour and visit the old Turkish Bazaar, Skopje's fortress Kale, Mustapha Pasha Mosque, St. Holy Salvation, Suli Han, Chifte Hammam, Kapan Han, The Old Bazaar, with its mix of Byzantine and Ottoman architecture, Daut Pasha Hammam, Square Philip II The Museum of the Macedonian Struggle for Independence, The Holocaust Memorial Center, Stone Bridge, Archeology museum, Gate Macedonia, Main square Macedonia, Grand fountain of Alexander the Great, lots of new monuments, statues and buildings from the project "Skopje 2014th", pedestrian shopping street Macedonia, Memorial House of Mother Theresa, Old Railway Station, Museum of Skopje.
Check in, dinner and overnight at Skopje.
DAY 05: SKOPJE - PRISTINA - PRIZREN - SHKODER (B/L/D) (01 HOUR 11 MINS, 91.4KM), (01 HOUR 03 MINS, 85.5KM), (02 HOURS 32 MINS, 186KM)
After breakfast at the hotel. Check out from the hotel. Proceed to Pristina the capital city of Kosovo.
We will have panoramic city tour in Pristina and we will continue proceed to Prizren.
Upon arrival in Prizren we will have city tour.
During the city tour we will see: Shadervan, Stone Bridge (dating from 16 century), Sinan Pasha Mosque, Hamam (Turkish public bath), Albanian League of Prizren (the most famous and visited historical museum), Archaeological Museum, Castle of Prizren, and Workshop of Silversmith Filigree - handicrafts.
Lunch in the local restaurant.
Proceed to Shkoder.
Check in, dinner and overnight at Shkoder.
DAY 06: SHKODER - TIRANA - OHRID (B/L/D) (01 HOUR 30 MINS, 101KM), (02 HOURS 14 MINS, 131KM)
After breakfast at the hotel. Check out from the hotel. Start exploring the TIRANA city.
During the city tour in Tirana we will visit: Walking visit of Skanderbeg Square, a unique pyramid shaped design, with stone plaques and a vegetation perimeter, all collected from every corner of Albania symbolizing people's unity.
From here our guide will describe to you the history of this monumental square, and all the historical buildings that surround it, Albanian National Museum of History, Opera house, Central Bank, Et'hem Bey Mosque, Clock Tower, Tirana Municipality and other government buildings
Lunch in the local restaurant.
After lunch we will continue to Ohrid. The most famous touristic center in N. Macedonia.
Upon arrival we will have city tour: we will see the largest natural lake in N. Macedonia Ohrid Lake, Where you will have great opportunity to take a boat and have a boat trip.
Our city tour will start from chinar tree to lake ohrid from walking street after going to beautiful traditional homes, we will learn to prepearing paper (old style) we will see too many churchs, Roman theater.
Check in, dinner and overnight at Ohrid.
DAY 07: OHRID - THESSALONIKI (B/L/D) (03 HOUR 37 MINS, 289KM)
After breakfast at the hotel. Check out from the hotel. Proceed to Thessaloniki one of the biggest city in Greece.
First tour, we head to the city's trademark, the renowned White Tower right by the port. We continue by making our way to the nearby Arch of Galerius and the impressive monument of Rotonda, both situated at the town center.
Next on, we head upwards to the amazing area of Old Town (Ano Poli) where you can see part of the city's fortification (the Walls) and enjoy the mesmerizing view of the city below! Our tour also includes a stop at the church of Agios Dimitrios, a Byzantine temple of major historical significance, as well as its crypt.
Lunch in the local restaurant.
After lunch we will continue visit to the Archaeological Museum and admire the rare exhibits hosted, coming closer to the unique historic past of this truly amazing city.
Check in, dinner and overnight at Thessaloniki.
DAY 08: THESSALONIKI - KAVALA - ISTANBUL (B/L/D) (03 HOURS 40 MINS, 289KM), (01 HOURS 46 MINS, 153KM), (05 HOURS 18 MINS, 445KM)
After breakfast at the hotel. Check out from the hotel. Proceed to Kavala. Kavala sightseeing tour starts with old town of Kavala (Panagia).
Then we will visit Kavala Castle which was built around the first quarter of 15th century, stands at the top of Panagia.
Then we will visit Imaret, its gouse and architectural monuments of Mehmet Ali Pasha from the Ottomans. After all we will have time in shoreline of Kavala to take photos, pray and buy souvenirs.
Lunch in the local restaurant and proceed to Istanbul.
Check in Hotel, dinner and overnight at Istanbul.
DAY 09: ISTANBUL DEPARTURE (B)
After breakfast at the hotel. Check out from the hotel.
Proceed to the Grand Bazaar (Kapali carsii) in Istanbul.
After city tour, transfer to Istanbul International Airport for your flight to Kuala Lumpur by OMAN AIRWAYS/QATAR AIRLINE
DAY 10: KUALA LUMPUR ARRIVAL
Arrival in Kuala Lumpur International Airport. Arrive home with sweet memories and souvenirs.
Additional Infomation
No information to display at the moment, Please try again.
Terms & Conditions
IMPORTANT NOTES
Terms & Conditions
The above rates quoted are subject to change without prior notice.
Reservation will be made upon confirmation from your side.
Hotel room confirmation is subject to availability upon booking.
Tour fare deposit amount paid is non-refundable after booking.
Full payment must be made during promotion due date.
High season surcharges to be advise.
The itinerary is subject to change at the discretion of the land operator.
IBC Tours Corporation (Malaysia) SDN BHD and its agent reserve the right to change or alter the program and revise fares without prior notice due to unforeseen circumstances
Refund would not be entertained for unused services due to unforeseen circumstances (unused service is not refundable.
The Person who cannot pass the immigration in the International Airport , Tour Fare would be not refunded or compensated.
Validity of Passport has to be more than 6 months. Any issue with immigration fully bonded by customers.

IBC Tours Corporation (Malaysia) SDN BHD. acts only as your agent to provide you to service providers such as Airlines, Hotel, Ferry, Coaches, and others. We shall not in any circumstances be held liable for and will not accept responsibility or liability for the acts omissions, defaults on the past of these services provides and government change of regulations.
All packages are under Series Group Departures if the group are below of our minimum 25 pax, we will be informing our customers as our Company SOP 1 Month Before Departure. The customer might choose the optional as per below :
13.1.Postponed travelling
13.2.Refund Full Amount Paid
13.3.Change or Postponed to other destination

Upon receiving full payment the issuance of travel insurance After receiving total amount paid only then further process such as Travel Insurance will be done 14 days before departure as it is a Series Tour.
DEPOSIT & TOUR PAYMENTS
Booking should be made during promotion date with a deposit of RM 1000 per pax. Full payment to be advice by IBC STAFF once you received total Performa Invoice from IBC Tours Corporation (M) SDN BHD.
Special Turkey promotion comes with Free Hot Air Baloon Ride . In Pamukkale the event Hot Air Baloon Ride being canceled due to unfavourable weather conditions or any other reasons No refund will be entertained.
Booking will be released automatically if we do not receive any payment.
Please send the rooming list at least 01 Month before arrival.
Final Payment 03 Months before travelling.
BOOKING PROCEDURE :
Step 01 : Kindly sent us by Email (ibctrvl02@gmail.com) or Whatsapp (012-4931020 / 017-6969253) your passport copies or I/C
Step 02 : Please provide us full information as follows.
Name.
No of Adult.
No of Child.
Email Address.
Contact Number.
Confirmed Destinations.
Date of Travelling.
Step 03 : Forward us your Payment Slip ( RM 1000 Per Pax Deposit ) to IBC Official Account as follows
BANK DETAILS :
Bank Name : Maybank
Account Number : 5143 - 4750 - 3598
Account Name : IBC TOURS CORPORATION (M) SDN BHD